Silversea Cruises recently unveiled eight new signature restaurants for its new ship Silver Nova, providing guests with options unlike any other. Serving a selection of cuisines throughout the day, from international to specialty fare, each restaurant integrates new design features for a unique dining experience.
"Characteristic of Silver Nova, which will push boundaries in cruising, the dining experience aboard our newest ship will represent the latest iteration of Silversea's unique take on luxury," said Barbara Muckermann, CCO, Silversea Cruises. "From S.A.L.T.® Kitchen — the first large-scale regional restaurant at sea — to The Marquee on deck 10, each of Silver Nova's restaurants will benefit from innovative design solutions that will bring the destination into view like never before. Food and drink has long been core to the cruise experience for our guests; with Silver Nova, we are enriching Silversea's trademark dining experiences — which are among the finest at sea."
Decks three, four and five accommodate the ship's indoor restaurants, while The Marquee on deck 10 will house Silver Nova's two outdoor dining options. Silver Nova's new restaurants include:
La Terrazza
With a capacity of 340 guests, La Terrazza marks the ship's largest restaurant, comprising both indoor and outdoor spaces on deck four. La Terrazza serves breakfast, lunch and dinner with open seating, with a vibrant color palette incorporated into the new aesthetic. In addition to floor-to-ceiling windows for unparalleled views of the horizon, La Terrazza will also feature a large buffet area during the day. For dinner, diners can enjoy a more intimate atmosphere thanks to decorated, fluted glass screens enclosing the dining space.
Atlantide
Set to be the most spacious of Silver Nova's restaurants, Atlantide will accommodate up to 270 guests for breakfast, lunch and dinner on deck three. Maintaining the restaurant's warm tones, Atlantide undergoes a new layout and enriched design for an enhanced dining experience for guests. The dining space features an elegant chandelier and natural stone flooring.
The Marquee (The Grill & Spaccanapoli)
Located on deck 10, the ship's asymmetrical design allows this new food and drinks venue to feature far-reaching views of the ocean. The al fresco dining space incorporates The Grill and Spaccanapoli, two of Silversea's signature venues, offering guests the cruise line's trademark 'hot rocks' culinary concept. The Marquee evokes a more relaxed environment, serving casual fare by day and dinner under the stars by night.
La Dame
Silversea's signature French restaurant invites up to 70 guests to dine in this elegant space on deck four. From the open entranceway to the high ceilings and large windows, guests can enjoy the French cuisine in style. La Dame also boasts handmade Lalique crystal panels and a Hirondelles crystal chandelier.
Kaiseki
This minimalist, Japanese-inspired restaurant accommodates up to 40 guests in a peaceful and serene environment. New enhancements to the space include an entrance set to reflect the symbolic gateway to Japan, traditional wooden materials woven throughout the restaurant and elegant lighting. Kaiseki will primarily serve Japanese fare, but guests can also sample fine Thai, Vietnamese, Indian, Korean and Chinese cuisine from its a la carte menu.
Other new restaurants coming to Silver Nova include Silver Note, a restaurant inspired by jazz clubs of the 1920s, and S.A.L.T. Kitchen, a dining venue offering the best recipes found on each voyage of Silversea Cruises.
Do you plan to stay aboard Silversea Cruises' Silver Nova? Which restaurant are you most excited to experience? How important is a restaurant's design and atmosphere when choosing where to eat? What factors are most important to you when choosing where to eat? Tell us your thoughts. Email us at [email protected]. Please include your full name and location.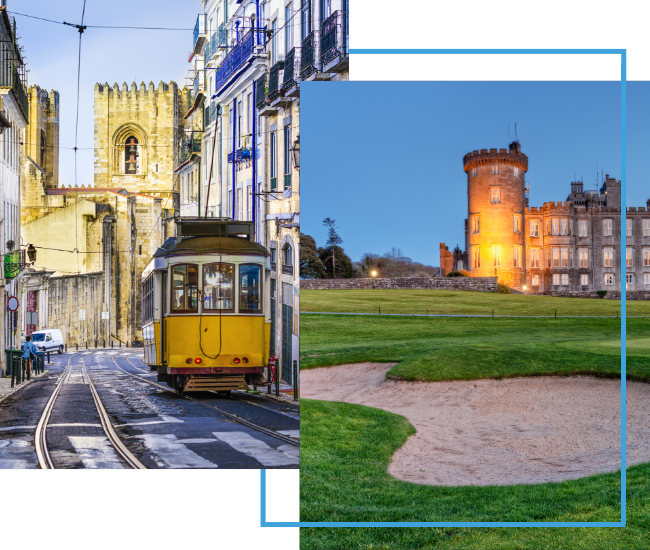 FX Excursions
FX Excursions offers the chance for once-in-a-lifetime experiences in destinations around the world.
Explore Excursions
Red Savannah launched a new series called In the Footsteps of…, which debuts itineraries of well-known figures, the first being Coco Chanel. As Chanel No. 5 celebrates its 102nd anniversary this year, the travel company invites fashion lovers, history enthusiasts and admirers of Coco Chanel to experience the new itinerary, In the Footsteps of Coco Chanel. The experience allows travelers to step into the remarkable life of one of most iconic figures in the fashion world.
Sponsored Content
Exclusive Sailing with Global Traveler
Mazatlán, Mexico, has long been an attractive home destination for Canadian and American retirees, but, in recent years, young, digital nomads have also discovered the charms of this coastal city, finding inexpensive accommodations, beautiful weather and plenty of bandwidth for working remotely. The laid-back beach scene definitely eases the transition of relocating to Mexico's West Coast.