Silversea Cruises unveiled its new 2024/2025 voyage collection, consisting of more than 695 destinations in 120 countries March 2024–May 2025. The new collection features 341 new sailings, bringing the total number of destinations in Silversea's portfolio to more than 900. The new sailings will see 11 of Silversea's ultra-luxury ships take to the seas, with additional voyages on Silver Endeavor to be announced soon.
"Our new collection features 11 ships in our fleet—including Silver Ray, the second ship in our Nova class—with an increase in capacity of 56 percent by 2024 when compared to 2020; this will enable our guests to enjoy unprecedented choice in terms of ships and voyage options," said Roberto Martinoli, president and CEO, Silversea Cruises. "Not only will these 341 new sailings immerse travelers deep into each destination, enabling even the most experienced travelers to discover lesser-visited destinations or venture off-season to rediscover the world from a new perspective, but they will also further expand Silversea's global reach. We also look forward to revealing new itineraries for Silver Endeavour, the most luxurious ship in expedition cruising, which will further diversify our industry-leading polar offering."
Silversea Cruises announced the new 2024/2025 itinerary collection with an exclusive fashion show in an industry first. The concept of the new voyages, called Colour the World, aims to immerse guests in different regions via culture, colors and tastes. The new collection will also mark Silver Ray's inaugural season, beginning her season in May 2024 in Northern Europe and the Mediterranean.
In the 2024/2025 collection, six ships will undertake 19 voyages to Africa and the Indian Ocean, some of which include all-new expeditions. Silver Cloud, Silver Wind, Silver Dawn, Silver Muse, Silver Whisper and Silver Spirit comprise the ships venturing to theses parts of the world. The Silver Cloud voyage explores East Africa's Indian Ocean islands in April 2024, traveling to Madagascar and Tanzania, as well. Other voyages offer access to the Nabataean ruins of Hegra in northwest Saudi Arabia.
Silversea Cruises' upcoming season also sees 31 voyages to 19 countries in Northern Europe, including expeditions circumnavigating Iceland. Ships venture through the Baltic Sea, taking guests through the fjords of Norway to the British Isles, perhaps even witnessing the Northern Lights. Silver Spirit will circumnavigate Iceland, allowing guests to enjoy its landscape, geothermal wonders and Viking history. This specific trip is offered on three voyages during summer 2024.
Sixty-seven voyages aboard five ships carry passengers to the Mediterranean during an extended season in the new voyage collection. Spanning March–December 2024, several of the ocean-going ships will call in 111 destinations in 20 countries such as Turkey, the Greek Isles, Ibiza, Monaco and the Balearic Islands.
Other voyages include a set of 27 voyages to Asia, including Silver Nova's inaugural trip to the continent, 10 voyages to South America, and 18 voyages to the Caribbean and Central America aboard Silver Shadow and Silver Moon. Additionally, Silversea Cruises will launch 52 expeditions to the Galapagos Islands aboard Silver Origin.
Silversea Cruises will also soon announce additional itineraries for the newest addition to its expedition fleet, Silver Endeavor.
Have you cruised with Silversea Cruises before? Do you plan on booking a Silversea cruise for the 2024/2025 season? Which itinerary/destination appeals to you most? Why do you like Silversea Cruises? Tell us your thoughts. Email us at [email protected]. Please include your full name and location.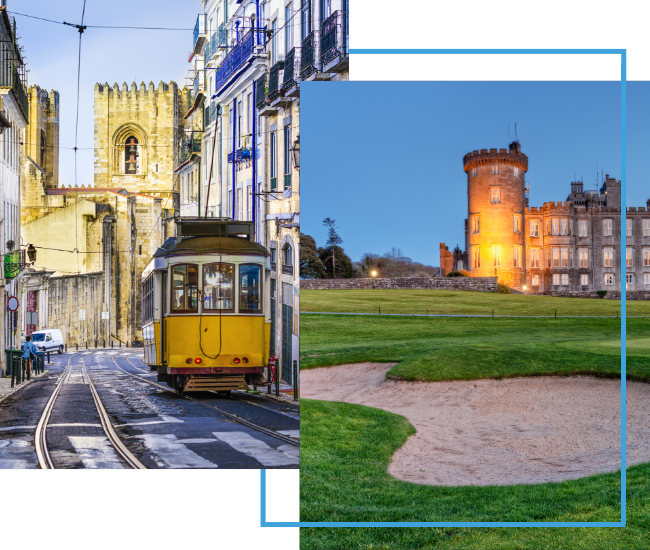 FX Excursions
FX Excursions offers the chance for once-in-a-lifetime experiences in destinations around the world.
Explore Excursions
There is something magical about sipping a glass of local wine while watching the sun slip into the Aegean Sea as the afterglow tinges traditional, white-washed Cycladic houses with glorious shades of rose, purple and gold. Ancient Greeks believed Helios, the Sun God, caused sunsets by driving his fiery chariot into the sea. Standing at water's edge in Mykonos, watching the sky slowly turn from purple to inky black, you almost believe it.
Sponsored Content
Are you looking to enhance your business trip with a little leisure? Look no further than Portugal, a country renowned for its captivating blend of history, culture and natural beauty. And with TAP Air Portugal, you can effortlessly transform your business trip into an unforgettable bleisure adventure. Discover why Portugal and TAP Air Portugal are the perfect combination for an enriching and rejuvenating experience.
The prospect of a post-visit treasure hunting session inside the shops of landmark museums such as the Louvre in Paris, the Uffizi Gallery in Florence and The British Museum in London can be irresistible. However, some of Europe's smaller and more unusual museums boast retail spaces with a surprising "wow" factor, often as well-curated as the galleries.