Throughout my trip to Stockholm, Sweden, I had most of my dinners at the hotels at which I stayed or other properties in the nearby area, but one night, I branched out and went to a restaurant in town, Restaurang Prinsen.
The place was rumored to have one of the best Swedish meatball dishes in the area. I could tell it was going to be good by the crowd inside; almost all the tables were filled and people were even sitting outside.
Even though it was crowded, I sat down right away and was greeted by a friendly waiter who poured water and took a drink order. I chose a Swedish beer that came highly recommended. It was delicious. The tour guide also ordered Snaps, a small shot of a strong alcoholic beverage. It was so strong I had a hard time finishing the whole thing, so I stuck to my beer.
I placed an order for a couple different appetizers including Sillbricka, a variety of different pickled herring; Toast Skagen, shrimp mayonnaise and vendace roe on top of buttered toast; and Löjrom Frân Bottenviken, vendace roe and red onion on toast. I enjoyed all the appetizers, but the pickled herring wasn't for me.
When it came time for my meal, I obviously went for the Vara Hemtrillade Kottbullar, also known as Swedish meatballs, after hearing everyone rave about them. The meatballs came in a cream sauce with lingonberries, pickled cucumber and potato puree. Let me tell you, these meatballs did not disappoint — much better than what you find at Ikea.
Once finished, I didn't think I had room for dessert, but a raspberry-flavored meringue dessert caught my eye, which was delicious.
If you ever find yourself in Stockholm, Sweden, I couldn't recommend Restaurang Prinsen enough!
Mäster Samuelsgatan 4,
111 44 Stockholm, Sweden
tel 46 8 684 238 11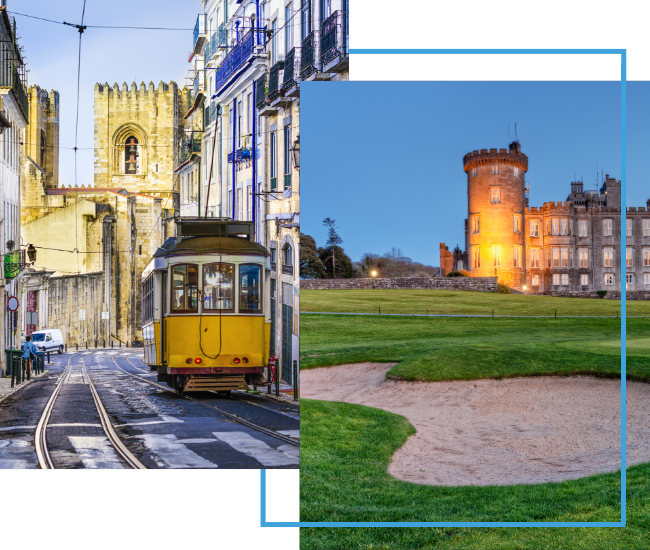 FX Excursions
FX Excursions offers the chance for once-in-a-lifetime experiences in destinations around the world.
Explore Excursions
More than 22 million visitors pour into Bangkok each year, adding to the roughly 11 million residents of the Thai capital famous for its bustling streets. Packed with food carts, markets and cultural spectacles, life in Bangkok is unusually defined by its vibrant street scene, both day and night. That means you don't necessarily need a solid plan when heading out on any given evening.
Sponsored Content
Experience the life-changing destination of Greece by exploring its island gems in the Ionian Sea. Scattered off the western coastline of Central Greece, to the south of Peloponnese, the Ionian Islands are an island group comprising large and small islands.
As first-time restaurateurs, but with plenty of hospitality-related experience, Ria and Kevol (Kev) Graham were not entirely comfortable opening their first restaurant in the Brooklyn neighborhood of Williamsburg, where several upscale restaurants and 5-star hotel dining is just a block away. And to make matters worse, they opened in July 2020, when New York City was in the middle of the COVID-19 pandemic.