The Perelman Performing Arts Center (PAC NYC), the cultural cornerstone and final public element of the World Trade Center site, opened this September.  The new performing arts center in Lower Manhattan provides a dynamic home for the arts, serving audiences and creators through flexible venues enabling the facility to embrace wide-ranging artistic programs.
The vision for PAC NYC first began 20 years ago when Mike Bloomberg, as mayor of New York City, included a performing arts center as the cultural keystone in the master plan to rebuild the World Trade Center site following 9/11.
The center was designed by New York-based architectural firm REX and created in collaboration with executive architects Davis Brody Bond and theatre consultant company Charcoalblue, which developed the initial brief.  The 138-foot-tall structure boasts an eye-catching marble facade that appears solid by day but gives way to a translucent and luminous appearance by night. Made from thin slabs of veined Portuguese marble laminated on both sides with glass, bookmatched and fabricated into insulated panels, the surface allows natural light to penetrate the space while still upholding the building's energy performance.
The $500 million, 129,000-square-foot complex includes three auditoria accommodating an L-shaped space within the cube that divides into three performance areas: the 450-seat John E. Zuccotti Theater, the 250-seat Mike Nichols Theater and the 99-seat Doris Duke Theater. Each can be configured in the round, with the stage at one end, with the audience on three sides (a thrust stage) or with the audience on two sides (a traverse).
The rooms can also be combined and tweaked, yielding a total of 60 (and counting) stage-audience configurations (ranging from 50 to 950 seats); a flexible front- and back-of-house circulation, creating diverse patron entry/intermission/exit processions; and offices, performer support spaces and a Rockwell Group-designed restaurant/bar with noted chef Marcus Samuelsson directing the kitchen.
In addition to a 135-seat restaurant, Metropolis by Marcus Samuelsson, the chef and his team provides food and beverage programming for PAC NYC's lobby lounge and a 70-seat terrace, plus intermission refreshments and private dining.
Funds for the project came from several sources including Ronald O. Perelman, who contributed $75 million for the naming rights. Michael Bloomberg contributed another $130 million, and $100 million more came from the federally funded Lower Manhattan Development Corporation..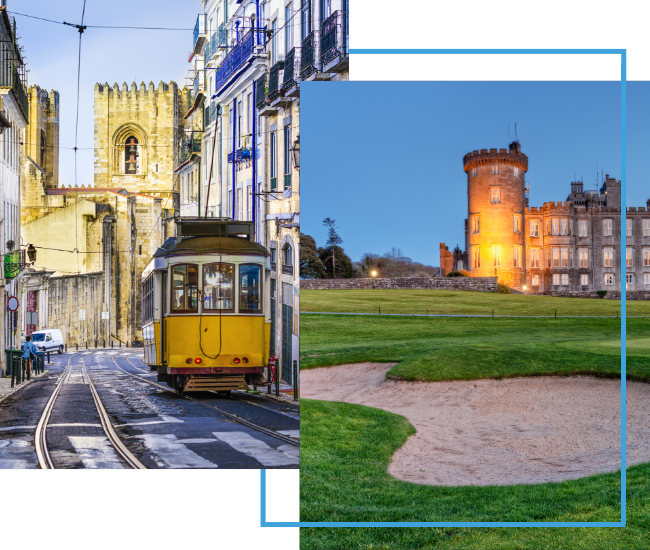 FX Excursions
FX Excursions offers the chance for once-in-a-lifetime experiences in destinations around the world.
Explore Excursions
More than 22 million visitors pour into Bangkok each year, adding to the roughly 11 million residents of the Thai capital famous for its bustling streets. Packed with food carts, markets and cultural spectacles, life in Bangkok is unusually defined by its vibrant street scene, both day and night. That means you don't necessarily need a solid plan when heading out on any given evening.
Sponsored Content
Many small- and medium-sized businesses face time and budget constraints when organizing corporate hotel travel for employees. To address this problem, IHG® Business Edge emerged as a cost-free business travel solution for small- to medium-sized enterprises, offering travel managers exclusive access to enticing perks, handpicked educational resources and comprehensive company travel metrics. IHG Business Edge connects our loyal customers to our portfolio of 5,800 hotels and resorts across 18 brands in more than 100 countries.
As another phenomenal year of travel comes to an end, it's time, as always, for Global Traveler to celebrate and award those who do it best as we announce the 2023 winners of the GT Tested Reader Survey awards. But that's not the only cause for celebration here: We've hit another major milestone, as this marks our 20th year honoring the best of the best inn world of travel!