Denmark prepares for the openings and reopenings of some highly anticipated museums through the end of 2022 and into 2023. This past June, FLUGT Refugee Museum of Demark opened to the public. June also saw the reopening of Designmuseum Danmark.
Designmuseum Danmark closed two years ago for extensive renovations, and its reopening sees eight new exhibitions come to life. Located in the Copenhagen rococo building, the museum focuses on the past, present and future of Danish design. New exhibitions include AKUT (running through Sept. 30), which explores different contemporary themes through a design lens. The first theme in this exhibit focuses on sustainability and fashion.
Other new exhibitions include Danish Silver, which delves into the role of silver in Danish design history (open through Dec. 31, 2025) and Powerful Patterns (through Dec. 31, 2025), an exhibition offering a close look at patterns as an art form between art and design.
The new FLUGT Refugee Museum opened June 25, telling stories of the largest refugee streams Denmark ever received, both historic and recent. From German refugees in World War II to Syrian, Afghani, Vietnamese and, most recently, Ukrainian refugees, FLUGT highlights the different perspectives and stories involved.
Exhibitions in the north wing center around refugees throughout time, with interactive elements and personal stories and objects. The south wing dives into the history of Oksbøl Camp, the building now serving as the museum.
Coming Nov. 19, ENIGMA will feature all things communication. Storing Denmark's national collections within post and telecommunications, the museum boasts Denmark's largest stamp collection and the country's most important specialist library within its field.
Slated to open at the end of 2022 or the beginning of 2023, historic REGAN Vest – The Danish Cold War Museum invites visitors to explore some of Denmark's best-kept secrets. Located in Northern Jutland, the former underground bunker transforms into a museum. Guests can walk through the structure for the first time since being built and learn about the country's role in the Cold War.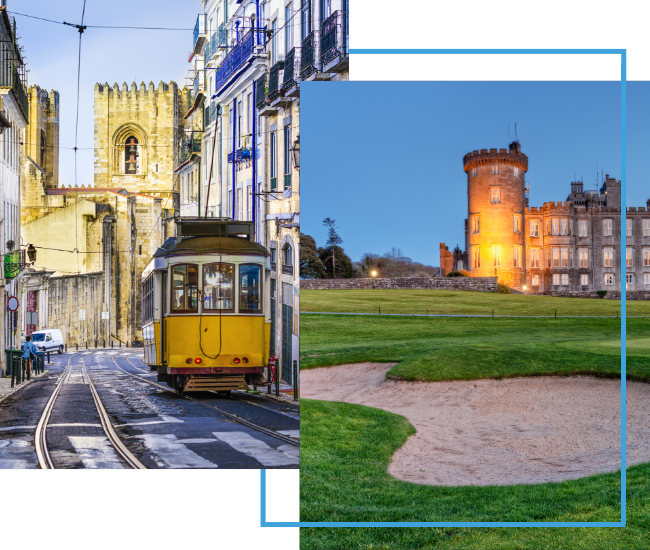 FX Excursions
FX Excursions offers the chance for once-in-a-lifetime experiences in destinations around the world.
Explore Excursions
As a peripatetic traveler, I am always trying to balance the pleasures of dining well with a life-long challenge to control my weight. It's not always easy, because I consider tasting typical, authentic regional dishes among the highlights of most journeys, and those foods are rarely known for "healthful" rankings! So, I started staying at spas way back in the 1980s — before they were ubiquitous — because meals were assured to be pure, clean and wholesome.
Sponsored Content
Don't risk losing all the money you've spent if you must cancel your trip at the last minute. Allianz Travel Insurance can give you:
Flying to the paradise of Turks & Caicos has never been easier thanks to many new, non-stop flights across three airlines to the destination. Southwest Airlines, Delta Air Lines and Virgin Atlantic Airways all announced new flights, allowing travelers to visit this dreamy destination.