Las Vegas reinvents itself once again to remain one of the world's top entertainment capitals. The Madison Square Garden Entertainment Corp., in collaboration with Las Vegas Sands Corp., is elevating sensory experiences to build the world's largest dome and LED screens that will reshape the entertainment industry.
The MSG Sphere began its construction in 2018 and is projected for completion in 2023 with an estimated cost of at least $1.8 billion dollars. The new venue will stand at 366 feet tall and 516 feet wide, and can accommodate 17,500 seated guests. The sphere will be located right off of the Strip, behind the Venetian. Entertainment hosted at this venue will transport guests into a whole new dimension with full HD screens covering the dome at 19,000 by 13,500 pixels, covering an area around the size of three football fields. For audio, MSG Sphere will use beamforming technology to project sound to all parts of the stadium directly, rather than blasted over speakers. This allows the stadium to broadcast several languages to different parts of the arena without interruption and without additional devices or translator systems, bringing together people from all over the world. The infrasound haptic system that vibrates audience members to literally feel what is going on around them.
Each seat in the area will be equipped with high-speed internet to allow attendees to share what is happening before them with friends on social media and for interactive experiences from artists and performers. MSG hopes to bring this technology to Radio City Music Hall in New York City for the annual Rockettes Christmas show and has plans to open a venue in London. No dates have been announced for those projects.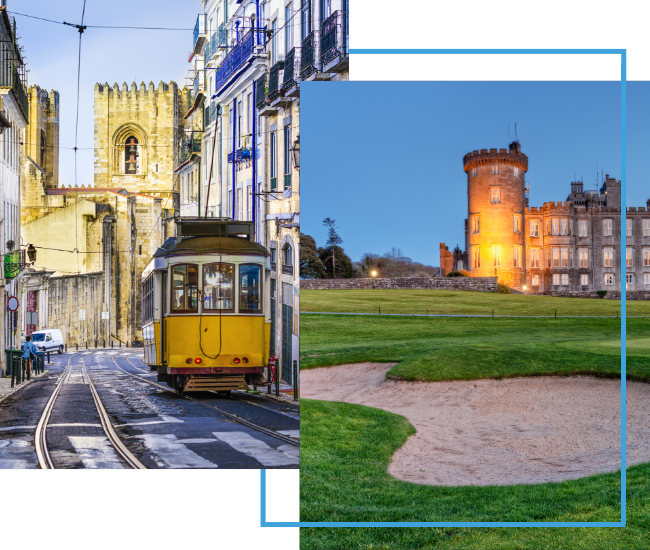 FX Excursions
FX Excursions offers the chance for once-in-a-lifetime experiences in destinations around the world.
Explore Excursions
While the 372-passenger Viking Polaris expedition ship, launched in September 2022, falls midway in size between Viking Cruises' intimate river cruise ships and large-scale ocean ships, it is operated with the same attention to detail and personalized service.
Sponsored Content
United Airlines is in the midst of a major initiative to modernize its fleet over the next several years. After first announcing the plan in 2021, planes fitted with United's signature interior are finally beginning to appear across the airline's narrowbody fleet of Boeing and Airbus planes. United flyers are sure to notice these enhancements from the moment they step on board: Each new or updated plane sports remodeled seats, seatback entertainment screens for everyone, Bluetooth connectivity and more, all adding up to a better experience on every journey.