Inspiration was in the air during the most recent gathering of Global Traveler's Globility Board. Thirteen of the board's 20 members were on hand for a two-day event at The Westin La Paloma Resort & Spa in Tucson, Ariz., to share their travel insights with members of Starwood's Leisure Travel Advisory Board.
The free-wheeling discussion covered topics ranging from the pros and cons of using a travel agent to book travel to perceptions of hotel ancillary fees, such as daily Internet or facilities charges, tacked onto the room rate. Hotel loyalty programs were a hot-button issue leading to suggestions to consolidate accounts for spouses and partners, allow family members to book travel using the member's points and credentials and implement brand standards that ensure a seamless loyalty experience from one hotel to another.
Established in 2012, the Globility Board is a consortium of frequent international travelers who represent Global Traveler's readership and their interests. Their insights enable us to tailor our content to focus on issues and topics of interest to our globetrotting demographic; topics like this month's article by Ron Kuhlmann discussing the history and relevance of airline alliances, and Karin Leperi's article about staying connected to the office during extended business trips.
We round out the June issue exploring the four corners of the world with articles about Yokohama, Shanghai, Mumbai, Kenya, Antwerp, Marbella, Ireland, Orlando and the Azores, in addition to our always-informative columns on wine, spas, golf, technology, health, cruising, food and events.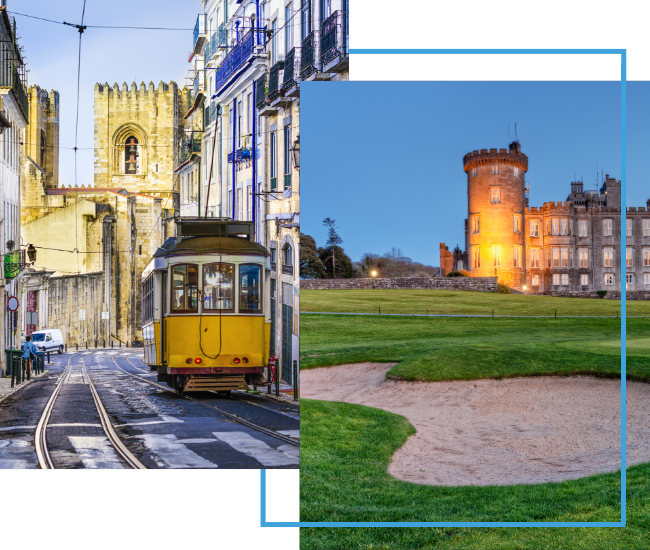 FX Excursions
FX Excursions offers the chance for once-in-a-lifetime experiences in destinations around the world.
Explore Excursions
Think of Tokyo and your mind may wander to the neon signs and bustling crowds of Shibuya and Shinjuku, or the tranquility of the Meiji Jingu shrine, but this huge city offers much to those who explore away from the main tourist areas.
Sponsored Content
Incentive travel has long been a way for organizations to drive sales and reward employees with opulent trips to exotic destinations. Today it encompasses even more.
Automotive museums of all sizes will always capture the imaginations of car and racing aficionados. However, the best deliver a lot of substance beyond the machine itself. Some place an emphasis on science and technology or history, while others display iconic cars from film and television. Museums established and operated by the world's top automakers (think Mercedes, BMW, Audi and Porsche in Germany, and Toyota, Honda and Nissan in Japan) have built-in followings.