Five-time NBA champion Magic Johnson can add a new title to his resume: airport mogul. The former Los Angeles Laker is investing in New York City's new LaGuardia Airport project.
He announced his involvement in the project the same day the airport broke ground on its eastern portion and it comes via JLC Infrastructure — a joint venture between Magic Johnson Enterprises and Loop Capital Markets LLC. The joint venture committed $10 million to LaGuardia Gateway Partners, the firm currently building the western part of the airport.
"Either you are building and developing or you are going backward," said New York City Governor Andrew Cuomo. "Because if you're not building and developing, your competition surely is. We are living off the inheritance not of our parents, of our grandparents. Everything you see, all the infrastructure you see, everything we built, all these great accomplishments [are] literally from our grandparents' generation. But, while we've been standing still, our competition around the globe has been working and building and developing."
When LaGuardia begins operation in 2020, it will be a quarter century since the last airport opened in the United States — Denver International Airport began service in 1995. In total, the project will cost $8 billion, including $6 billion in private sector investments. The facility will incorporate a number of ambitious projects like a unified airport terminal where passengers check in for all flights from a central concourse and moving the entire facility closer to the Grand Central Parkway.
By moving the buildings, the new airport will nearly triple its ground operations and add more than two miles to its taxiways to help reduce ground delays. The western portion is already under construction following a groundbreaking in June 2016 and will house United Airlines, American Airlines, Southwest Airlines and Air Canada. Last month marked the groundbreaking of the airport's eastern segment dedicated to Delta Air Lines' operations.
Delta is contributing $3.4 billion to the project — the largest single investment for the airline — and it will operate four concourses with 37 flexible gates. The carrier will feature 30 percent more concession space and a larger Delta Sky Club with a sky deck.
The new LaGuardia Airport is expected to be fully operational by 2021.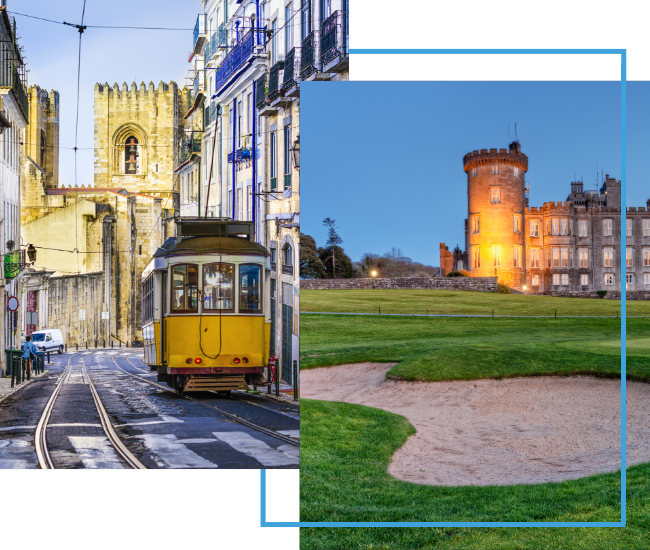 FX Excursions
FX Excursions offers the chance for once-in-a-lifetime experiences in destinations around the world.
Explore Excursions
In addition to intimate settings, smaller staff-to-passenger ratios, and personalized food and beverage options, river cruises have the advantage of providing a deeper dive into a region's culture, food and history. The Rhine, Rhône and Danube in Europe and the Mississippi River and St. Lawrence in North America have much to offer travelers with their itineraries, tying together beloved cities and lesser-known destinations along their routes.
Sponsored Content
In an increasingly digital and interconnected world, the Global Business Travel Association (GBTA) Convention remains an indispensable platform for business travel industry professionals seeking to make the most of the power of face-to-face connections. Taking place August 13–15 in Dallas, the 2023 GBTA Convention provides the unique opportunity for professionals and companies to join visionaries, thought leaders and industry experts for meaningful networking, cutting-edge insights and inspiring innovation.
With the holidays right around the corner, travelers are preparing for holiday travels. For those looking for a last-minute getaway filled with holiday cheer, consider Croatia. With a variety of winter activities perfect for travelers and locals alike, the Christmas countdown in Croatia is in full swing. Leading up to Christmas, Advent in Croatia makes it even more worth your while to visit the country with free winter incentives. If you plan on visiting Croatia, here are five cities going all out for the holiday season: