While the only travel most of us have been doing is from our living room, whether with virtual tours or transportation by way of entertainment, it's safe to say we're all eager for our next trip.
If you're spending the better part of the evening (or day) devouring iconic films you've been meaning to watch or filling up on old favorites, chances are you've seen the landmark locales and lesser-known back roads of North Carolina.
Setting the scene for some critically acclaimed films and binge-worthy shows you may now be all too familiar with, North Carolina should be on your list of when-I-get-out-of-here destinations to visit.
See what we mean:
In the last 30 years, North Carolina has seen screen time in everything from Dirty Dancing, The Color Purple, The Last of the Mohicans and Days of Thunder. Marvel fans may recognize scenes from Iron Man 3, while thrill-seekers might catch a glimpse of the Tar Heel State in The Conjuring and The Hunger Games. If comedies are on your list, look to Tammy, or try some indie flicks like Tusk, Junebug and Hick.
No matter what genre you're working with, there's a chance North Carolina graced the screen at one point. Check out other notable films, including Talladega Nights: The Ballad of Ricky Bobby, The Secret Life of Bees, Leatherheads, Nights in Rodanthe, Firestarter, Forrest Gump and Blue Velvet.
One of the longest-running odes to the state can be seen in uber-popular TV series including Dawson's Creek (six seasons), One Tree Hill (nine seasons), Homeland (three seasons) and two seasons of Sleepy Hollow — you'll have your TV time cut out for you with these alone.
Let's dive into the classics, shall we? When you're ready to visit the real-life equal of Nights in Rodanthe, head to the Inn at Rodanthe. Located on Hatteras Island, the inn was featured in the film (2008) adaptation of Nicholas Sparks' novel by the same name. The inn underwent renovations to match the film and includes everything from the vintage floral kitchen wallpaper to Richard Gere's blue bedroom.
Anyone familiar with Forrest Gump may recognize the aptly named Forrest Gump Curve — a portion of road Tom Hanks ran as Gump during filming. There's some stunning natural beauty in this area — beyond the iconic stretch of road, of course.
Last, but certainly not least, Dirty Dancing fans can reenact the famous lift scene in Lake Lure, nestled along the Blue Ridge Foothills. The small-town fun goes a step further during the annual Dirty Dancing Festival each September — you better get practicing for the Lake Lift Competition. Make a weekend out of it and book a room at the Dirty Dancing-themed cabins at The 1927 Lake Lure Inn and Spa and expect live screenings and film-themed fun.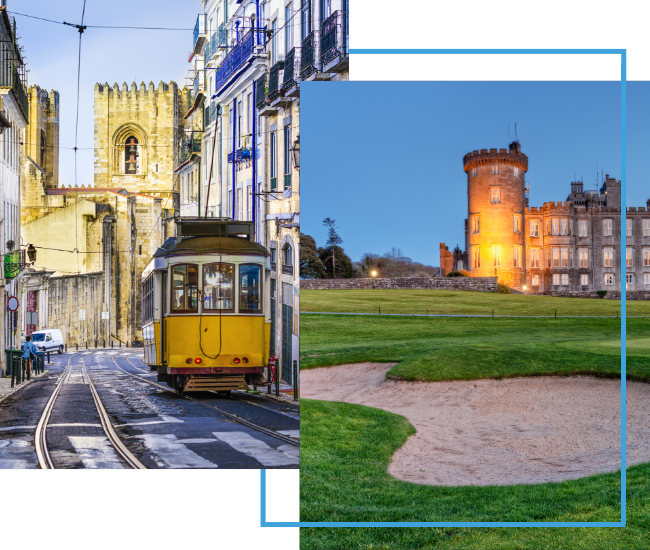 FX Excursions
FX Excursions offers the chance for once-in-a-lifetime experiences in destinations around the world.
Explore Excursions
While the 372-passenger Viking Polaris expedition ship, launched in September 2022, falls midway in size between Viking Cruises' intimate river cruise ships and large-scale ocean ships, it is operated with the same attention to detail and personalized service.
Sponsored Content
United Airlines is in the midst of a major initiative to modernize its fleet over the next several years. After first announcing the plan in 2021, planes fitted with United's signature interior are finally beginning to appear across the airline's narrowbody fleet of Boeing and Airbus planes. United flyers are sure to notice these enhancements from the moment they step on board: Each new or updated plane sports remodeled seats, seatback entertainment screens for everyone, Bluetooth connectivity and more, all adding up to a better experience on every journey.