The Hotel of Tomorrow Project is a global think tank of 325 hospitality industry executives. The Gettys Group, a design, development and consulting firm, spearheaded the project. Since June, the group gathered online to create, review and test concepts. The think tank includes representatives from a range of brands like Hilton, IHG, Four Seasons and Marriott.
Sixteen worldwide teams submitted 79 ideas in the Hotel of Tomorrow Project. In turn, more than 1,000 hospitality executives surveyed the ideas to select the ones with the most future potential. As a result, five cutting-edge concepts emerged.
Bed XYZ: An optimized sleep platform features engineered fabrics and an array of smartphone applications
Outside In, Inside Out: Incorporates the outdoors into interior spaces with lighting, scents, sounds, plant material and more
Hotel Rover: A self-driving vehicle complete with AI-powered applications to sleep up to four guests or transport guests
Journey Pebble: A digital, encrypted wearable to share guest preferences for a seamless, personalized stay
Robot Alliance: Robots allow guests to drink and dine beyond the confines of the hotel restaurant and bar
"The COVID crisis has created a need for answers to questions hotels could not answer on their own," said Ron Swidler, chief innovation officer, The Gettys Group. "We needed to think beyond room cleaning initiatives and air purifying systems and develop long lasting solutions that addressed health, safety, sanitation, technology, aesthetics and environmental concerns."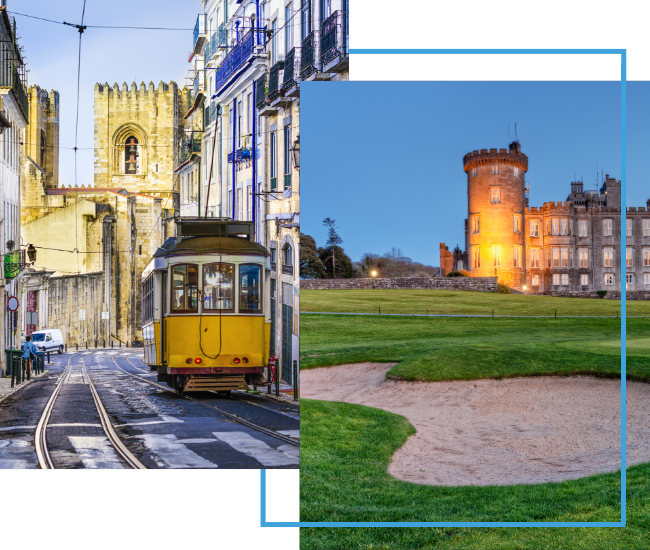 FX Excursions
FX Excursions offers the chance for once-in-a-lifetime experiences in destinations around the world.
Explore Excursions
There may not be snow in Los Angeles this season, but Waldorf Astoria Beverly Hills is certainly full of the holiday spirit, with Christmas, Hanukkah and New Year's events happening in the hotel's gorgeous event spaces.
Sponsored Content
Experience the life-changing destination of Greece by exploring its island gems in the Ionian Sea. Scattered off the western coastline of Central Greece, to the south of Peloponnese, the Ionian Islands are an island group comprising large and small islands.
Looking for fun things to stuff into the toe of a few holiday stockings? Here are some great choices: