Six years ago, the "upcycling" transformation of the former Pearl Brewery complex into The Hotel Emma brought new meaning to the term "craft brewery." And, in 2021, the jewel of the Pearl District feels as refreshing as ever. Although this walkable neighborhood is undoubtedly a tourist hot spot, residents embraced it for its conglomeration of chef-driven restaurants, one-off boutiques, a regular farmers market and various cultural events (especially as the pandemic has eased).
Hotel Emma is inspired by one-time brewery owner Emma Koehler, who steered its operations through the first decades of the 20th century. San Antonio design firm Roman and Williams honored her legacy of initiative and innovation by stringing together the original, late 19th-century brewhouse and five other adjoining buildings into the perfect amalgam of industrial chic, classic grand hotel style and lots of local character.
In addition to 140-plus rooms, there are several memorable one-of-a-kind suites. The Emma and Otto presidential suites and two-story Billmeier and Maritzen inside the pinnacle of the original Brewhouse fuse the late 19th-century structure with the needs of discerning 21st-century executives and vacationers. Appointments customized for each room include a full wet bar, distinctive dining tables and seating areas, fireplaces, custom-designed furniture and original artwork. In every room, guests will find Cuban-style Guayabera robes custom made by Dos Carolinas (one of The Pearl's independently owned retailers), Merit Roasting Company coffee, Frette linens, a macaron from The Pearl's Bakery Lorraine replacing the mint on the pillow, and an Ice Box and In-Room Pantry that teases a few of the offerings available at The Larder, the hotel's fancy food shop.
The rooftop pool looks like a 1930s travel poster, while the 3,700-volume library adjoining the lobby is a fine place to enjoy complimentary coffee and breakfast pastries or take an afternoon break. As one could intuit, craft beer and cocktails are available inside the guests-only Sternewirth, a luxury lounge carved out from a massive storage room built in 1896. There is 6,160 square feet of event space within the six connected buildings and outdoor areas, with the same attention to historic details and preserved architectural attributes as the suites and public spaces. Catering options are designed by hotel executive chef John Brand, who also engineered Supper, the widely acclaimed in-house restaurant.
Services and amenities are on a par with properties like The Four Seasons and Peninsula, but executed with distinctive "Southern hospitality" flair. Electra cruiser loaner bikes can be booked along with car service that can take guests to must-see destinations beyond downtown, such as San Antonio Botanical Garden and McNay Art Museum. A short walk along the northern stretch of the city's Riverwalk leads to the San Antonio Museum of Art. Foodies can turn to Hotel Emma's Culinary Concierge to arrange and book custom culinary and cultural experiences within the Pearl.
Hotel Emma
136 E. Grayson St.
San Antonio, TX 78215
tel 844 845 7384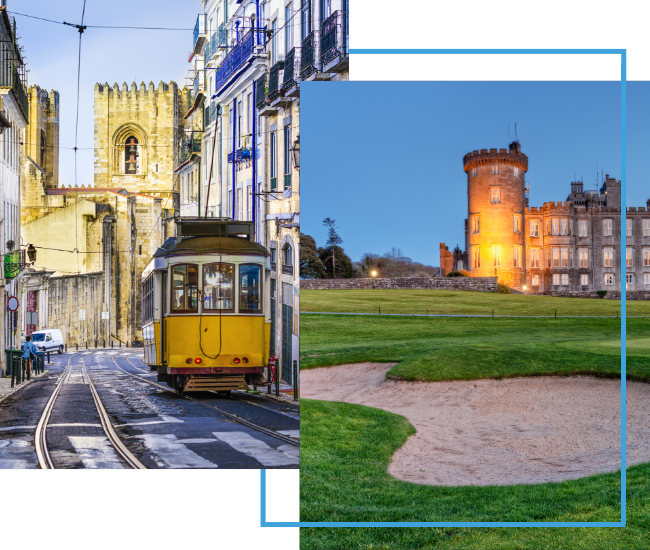 FX Excursions
FX Excursions offers the chance for once-in-a-lifetime experiences in destinations around the world.
Explore Excursions
Pleasant weather, autumn foliage and vibrant flowers are among the many delights awaiting nature lovers at botanical gardens and arboretums across the United States. However, some of these green spaces take on additional color this month and through Halloween when enterprising gardeners, landscape architects, management and other creative minds cast a spell with themed environments running the gamut from spooky to utterly bewitching.
Sponsored Content
The Islands of Tahiti offer a range of captivating activities for travelers with diverse interests, from hiking to breathtaking waterfalls, riding horses on secluded beaches; swimming with sharks; or immersing in Polynesian culture through traditional dance, music and art. For watersports enthusiasts, the crystal-clear lagoons offer exhilarating experiences like surfing, kiteboarding and paddleboarding. And if you're looking to relax, the pristine beaches, overwater bungalows and tropical sun offer the perfect setting. With 118 islands and atolls to explore, island hopping is an excellent way to experience the full diversity of The Islands of Tahiti. With its blend of adventure, culture and relaxation, The Islands of Tahiti offer a truly unique travel experience.
For travelers who love all things autumn, Crystal Springs Resort, New York City's closest destination resort, features special offers and experiences to meet the demands of everyone's fall bucket list. Located only 80 minutes outside New York City in Sussex County, New Jersey, Crystal Springs Resort offers a quick getaway to enjoy fall foliage. Are any of these new offers or experiences on your bucket list?