Global Traveler, the only monthly magazine for business and leisure luxury travelers, announces the winners of its sixth annual Leisure Lifestyle Awards. The winners will be feted tonight at a cocktail reception on the rooftop of Sofitel Los Angeles at Beverly Hills.
Global Traveler conducted a survey of its readers Oct. 1, 2017 – Jan. 31, 2018, with open-ended questions for the best in many categories of leisure, luxury and lifestyle travel. The survey ran in the magazine, as an insert to subscriber copies, as a direct mail questionnaire, online and was emailed.
The winners were announced in Global Traveler's sixth annual Leisure Lifestyle Edition, available now. The issue also includes a look at family-friendly resorts, food tours around the world, vacation deprivation disorder, how to travel like a celebrity, historical tourism and purchasing a second home.
For the fifth year, Global Traveler named Special Achievement Awards. For its unique programming, including a holiday ice rink and yoga, Denver International Airport was recognized for Outstanding Customized Services. Hurtigruten Cruise Line's new hybrid cruise ship earned it the Outstanding Environmental Initiatives recognition. The Outstanding Innovations honor went to Singapore Changi Airport for its new Terminal 4, a technological game changer. Omni Hotels & Resorts received the Outstanding Social Awareness accolade for its Say Goodnight to Hunger campaign.
For the first year, Global Traveler announces its Cruise Line of the Year. The inaugural winner is Azamara Club Cruises. Global Traveler compiled nominees for the honor, with the final winner selected by our Globility Board, a vetted group of well-traveled magazine subscribers. Among the many reasons the luxury cruise line was selected are a commitment to providing top-notch service, amazing dining and a fine spa and wellness experience.
A complete list of winners is as follows:
Best Historical Attractions
Turkey
Best Adventure Destination
Thailand
Best Beaches
Costa Rica
Best Leisure Destination in the United States
Nashville, Tenn.
Best Leisure Destination in Europe
Lisbon, Portugal
Best Leisure Destination in Asia
Taipei, Taiwan
Best Leisure Destination in Latin/South America
Buenos Aires, Argentina
Best Leisure Destination in Mexico
Cabo San Lucas
Best Weekend Destination in the United States
Savannah, Ga.
Best Weekend Destination
Bermuda
Best Glamping Destination
Paws Up, Montana
Best Babymoon Destination
Key West, Fla.
Best North American Ski Destination
Jackson Hole, Wyo.
Best International Ski Destination
Whistler, British Columbia, Canada
Best Caribbean Island
Saint Lucia
Best Island in Europe
Santoríni
Best Island Pacific Rim
Cook Islands
Best Family Cruise Line
Regent Seven Seas
Best Small-Ship Cruise Line
Paul Gauguin Cruises
Best Large-Ship Cruise Line
Cunard Line
Best Cruise Line Entertainment
MSC Cruises
Best Cruise Line Dining
Viking Ocean Cruises
Best Luxury Cruise Line
Silversea Cruises
Best Adventure Cruise Line
Windstar Cruises
Best River Cruise Line
Uniworld Boutique River Cruise Collection
Best Cruise Line Suites
Owner's Suite, Silversea Cruises
Best Cruise Ship Excursions
Princess Cruises
Best Cruise Line Rewards Program
MSC Voyagers Club, MSC Cruises
Favorite Cruise Ship
Celebrity Reflection, Celebrity Cruises
Best Cruise Line Spas
Regent Seven Seas
Best Luxury Leisure Hotel Group in the World
Meliá Hotels International
Best Hotel Chain Resorts
Westin Hotels & Resorts
Best Pet-Friendly Hotel
Westin Hotels & Resorts
Best Family Resort Chain in the World
Westin Hotels & Resorts
Best All-Inclusive Resort
Sandals Resorts
Best Luxury Tour Operator
Elegant Resorts
Best Airport for Layovers
Doha Hamad International Airport
Best Airport for Recreation
Munich Airport
Best Leisure Airline
Hawaiian Airlines
Best Premium-Economy Class
Scandinavian Airlines
Best Airline for Onboard Entertainment
Asiana Airlines
Best Luxury Vehicle
Maserati
Favorite Watch Brand
TAG Heuer
Best Leisure Car Rental
Hertz
Favorite Liquor Brand
Johnnie Walker Blue
Outstanding Customized Services
Denver International Airport
Outstanding Environmental Initiatives
Hurtigruten Cruise Line
Outstanding Innovations
Singapore Changi Airport
Outstanding Social Awareness
Omni Hotels and Resorts
Cruise Line of the Year
Azamara Club Cruises
For more information about Global Traveler, visit globaltravelerusa.com.
About Global Traveler
With nearly 300,000 readers, Global Traveler connects with U.S.-based frequent, affluent, international travelers. According to MediaMark Research (MRI), GT readers have an average net worth of $2 million and 50 percent are CEOs and owners of companies. Our readers average nine domestic flights per year and 93 percent travel internationally on a regular basis, mostly in first and business class. More than 55 percent stay in 4- and 5-star hotels, at an average 60 nights per year. Four special editions — Leisure Lifestyle Edition, Global City Guidebook, Class Act Guide and The Trazee Book — complement 12 monthly issues. Each year, Global Traveler awards the GT Tested Reader Survey awards, Airline and Hotel of the Year, the Leisure Lifestyle Awards and the Wines on the Wing awards.
About Global Traveler Digital
Global Traveler's website, globaltravelerusa.com, which unveiled a new design in late 2016, offers unique daily content catering to the lifestyle and travel interests of our audience of premium travelers. Other digital offerings include eFlyer USA (20,000 double-opt-in subscribers); eFlyer Asia (4,000 Asia-based, double-opt-in subscribers); custom e-newsletters; sponsored content; Publisher's Picks, GT on the Go and Premium eDeal e-newsletters; and a weekly On the Road with Global Traveler slideshow. More than 1 million visitors monthly rely on globaltravelerusa.com as their travel resource.
About FXExpress Publications, Inc.
FXExpress Publications, Inc., based in Yardley, Pa., is a privately held company publishing Global Traveler, eFlyer USA, eFlyer Asia, Trazee Travel, WhereverFamily and several annuals; and also operating globaltravelerusa.com, globaltravelerusa.com/blog, trazeetravel.com, whereverfamily.com and FX Excursions.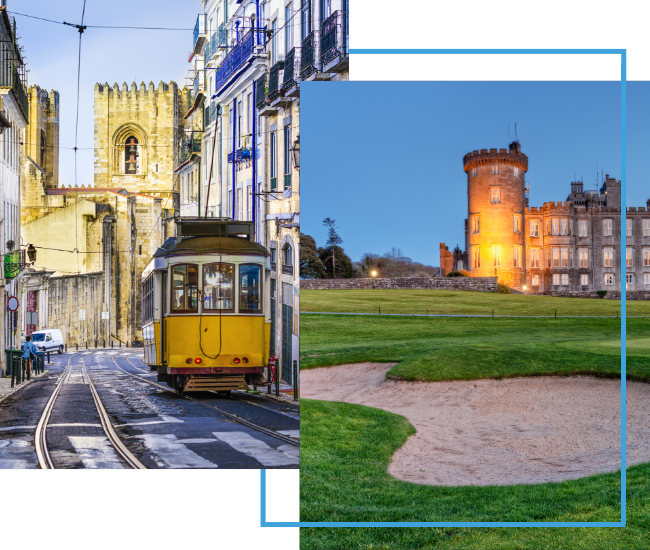 FX Excursions
FX Excursions offers the chance for once-in-a-lifetime experiences in destinations around the world.
Explore Excursions
Think of Tokyo and your mind may wander to the neon signs and bustling crowds of Shibuya and Shinjuku, or the tranquility of the Meiji Jingu shrine, but this huge city offers much to those who explore away from the main tourist areas.
Sponsored Content
Experience the life-changing destination of Greece by exploring its island gems in the Ionian Sea. Scattered off the western coastline of Central Greece, to the south of Peloponnese, the Ionian Islands are an island group comprising large and small islands.
Automotive museums of all sizes will always capture the imaginations of car and racing aficionados. However, the best deliver a lot of substance beyond the machine itself. Some place an emphasis on science and technology or history, while others display iconic cars from film and television. Museums established and operated by the world's top automakers (think Mercedes, BMW, Audi and Porsche in Germany, and Toyota, Honda and Nissan in Japan) have built-in followings.