Bursting with masterful art and architecture, Florence, Italy, also offers sensational, cutting-edge epicurean experiences, updating its menus to reflect the city's thriving cultural diversity.
One example of its culinary inventiveness can be experienced at the 38-room Hotel Calimala, where its signature restaurant, Angel Roofbar & Dining, has been one of the contributors to the city's elevated gastronomy scene. Opened in 2019, but then shuttered due to COVID-19, Angel Rooftop & Dining now fully opens outdoors during spring, summer and fall, and moves indoors during the winter season. In 2022, the venue was one of the most stylish contributors to the city's elevated local gastronomy scene.
Complete with unparalleled 360-degree views of Florence's skyline, Angel Roofbar & Dining introduced the ultimate urban oasis from which to sample the city's finest Mediterranean cuisine and has become a dining destination in its own right.
Overseeing the kitchen is chef Mor Micheli, who presents adventurous brunch, aperitivo and dinner menus. Serving Italian classics with influences from the Middle East (Chef Micheli was a star chef in Israel), along with Japanese and Nordic references, Chef Micheli uses only the freshest ingredients from local producers. Dishes are coupled with an expertly curated cocktail and wine list. In essence, a visit to Florence is incomplete without an indulgent visit to Angel Roofbar & Dining.
The restaurant is perfectly designed to fit any occasion, from cozy dinner to a sunset aperitivo to weddings and intimate business gatherings. With interior and exterior design by the noted London-based architect and interior designer Alex Meitlis, the hotel's restaurant features both indoor and outdoor areas, framed by a central floral garden patio and plunge pool, making for a unique Italian experience.
Breakfast can be enjoyed on the rooftop or inside, depending on weather. Calimala's daily morning offerings include a selection of pastries, cookies, muffins and yogurt. Those who prefer savory dishes can find plenty of cheeses, cold cuts, fresh bread and eggs. Many guests opt for the hotel's celebrated quiche of the day, often accompanied by fresh juice and, of course, a foamy cappuccino.
Some of Chef Micheli's dinner options include a daily sashimi served on a yellow cherry tomato, gazpacho and fermented grinded chili pepper; seared octopus on a goat yogurt base with semi-spicy tomato cream and mixed salad; and local pork pluma on potato and rosti, with green salad, sour cream and herb-flavored olive oil.
The green, landscaped rooftop elements were crafted and designed in collaboration with Vieri Torrigiani of the Torrigiani family, taking inspiration from Florence's iconic Giardino di Boboli, and designed to become a garden in the sky, unlike anything in the city.
Guestrooms at Calimala are designed with lofty ceilings, exposed stone and tricolor terrazzo floors, combined with modern furnishings embellished with velvet, brass and marble finishes. All 38 rooms are not only comfortable, but also quite unique in terms of color, design and stylish amenities.
The hotel's location in Centro-Storico is where visitors find the magnificent Florence Cathedral (Duomo Santa Maria del Fiore), as well as Uffizi Gallery and Palazzo Vecchio.
Sant'Ambrogio, east of the Duomo, is one of the few central neighborhoods in Florence to retain a village-like charm. Daily life buzzes around its fresh food market in Piazza Lorenzo Ghiberti. Open from 7 a.m., the market's outside stalls have colorful, seasonal fruits and vegetables stacked on trestle tables, while inside, the wrought-iron market building includes an incredible variety of meats and cheeses displayed under gleaming glass counters.
Another Florence neighborhood worth visiting is San Frediano, where recent revitalization has brought craft cocktails at Mad Souls & Spirits, Tuscan cuisine at BOrGO and the new Gunè San Frediano restaurant which, together with other culinary venues like Angel Rooftop & Dining, keeps Florentine foodies satisfied.
Winter rates at Hotel Calimala start at $185 per night for double occupancy; spring and summer rates start at $340 and $366, respectively. Buffet breakfast included.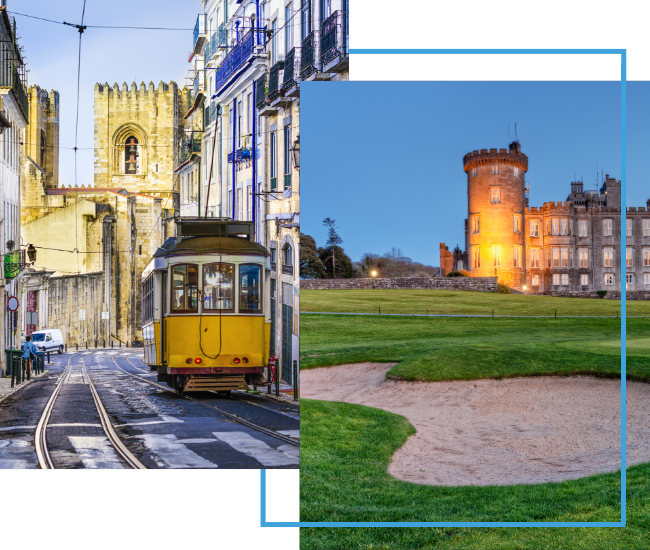 FX Excursions
FX Excursions offers the chance for once-in-a-lifetime experiences in destinations around the world.
Explore Excursions
While the 372-passenger Viking Polaris expedition ship, launched in September 2022, falls midway in size between Viking Cruises' intimate river cruise ships and large-scale ocean ships, it is operated with the same attention to detail and personalized service.
Sponsored Content
From the moment you step onboard Air Tahiti Nui's Tahitian Dreamliner, you will be transported to The Islands of Tahiti. The French Polynesian carrier considered every detail to awaken its passengers' senses, creating the feeling you are already on the Islands while 30,000 feet in the air.