Since 1985, the European Union designates a European Capital of Culture for a period of one calendar year, during which it organizes a series of cultural events with a strong pan-European dimension.
Being a European Capital of Culture can be an opportunity for a city to generate considerable cultural, social and economic benefits, and it can help foster urban revitalization and raise the city's image on an international scale.
In 1999, the EU started selecting multiple cities as European Capitals of Culture simultaneously. The EU designated three cities as European Capitals of Culture for 2023. The chosen cities are Eleusis, Greece; Veszprém-Balaton, Hungary; and Timisoara, Romania.
From antiquity until today, Eleusis, just 12 miles west of Athens, never stopped evolving, becoming a place of new ideas where different cultures coexist. All these concepts are reflected in Iera Odos (Sacred Way), the route starting from Athens and ending at Demeter temple in Eleusis. With its archaeological site, its old port and a number of abandoned factory buildings now transformed into cultural sites, Eleusis will organize exhibits and events telling the history of the area from ancient times to the present. Through art residencies and original site-specific artwork, photographs and historical materials, Eleusis2023 will turn the city itself into an exhibit.
Veszprém is one of the oldest urban areas in Hungary and lies just 9 miles from the 47-mile freshwater Lake Balaton, Central Europe's largest lake. With its title of European Capital of Culture 2023, Veszprém wants to prove this town of 69,000 citizens offers wonderful scenery and cultural attractions fundamentally intertwined with the rest of Europe.
"We believe that 2023 will help us to become an exciting destination, a new cultural-creative hub within Europe," said Alíz Markovits, CEO, Veszprém 2023. The Valley of Arts, Paloznaki Jazz Picnic, Pannon Observatory, Veszprémfest, ferry concerts, Balaton Sound and Kultkikötő, are just a few of the diverse program selections, which shows culture is interpreted as widely as possible by the organizers, from motion pictures to gastronomy, from music to literature. The Castle District in Veszprem towers above the medieval, crooked little streets of the town, with a profusion of museums, palaces, galleries and churches.
The charm of Timisoara, settled on the northern bank of River Bega in western Romania, lies in its distinct architectural character and vibrant cultural life. Frequently referred to as "Little Vienna," Timisoara is home to year-round musical and theatrical performances, art galleries, museums and a buzzing nightlife. A progressive, cosmopolitan place, Timisoara was the first city in Europe and second in the world, after New York, to use electricity to illuminate its streets. With more than 40,000 students in eight universities, a vibrant creative sector and several prestigious cultural institutions, the city also benefits from economic development, especially in the automotive and IT&C fields. As part of the Capital of Culture program, the city will host a large exhibition on the work of the Romanian sculptor Constantin Brancusi, along with many other cultural events.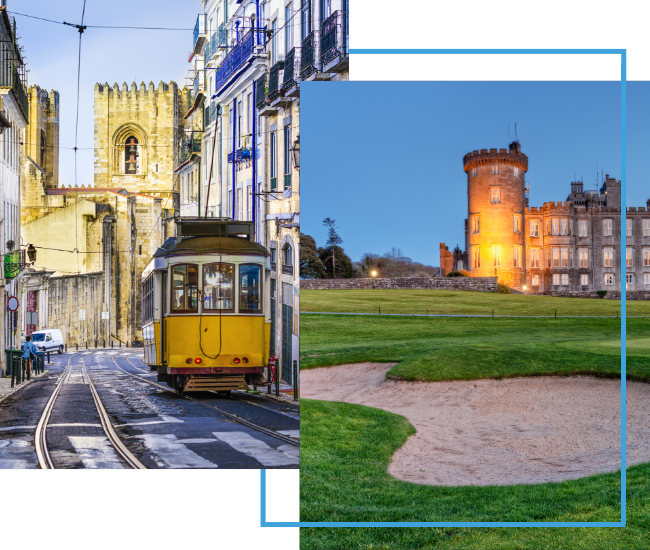 FX Excursions
FX Excursions offers the chance for once-in-a-lifetime experiences in destinations around the world.
Explore Excursions
Less than five years ago the world's first hybrid cruise ship, Hurtigruten Expeditions' MS Roald Amundsen, set sail for Antarctica in November 2019 with 450 passengers. The battery-hybrid-powered ship, named for the first man to cross the continent and reach the South Pole, was built specifically for voyages in polar waters. Its battery-hybrid power reduces the ship's consumption and CO2 emissions by 20 percent compared to equally sized ships.
Sponsored Content
Many small- and medium-sized businesses face time and budget constraints when organizing corporate hotel travel for employees. To address this problem, IHG® Business Edge emerged as a cost-free business travel solution for small- to medium-sized enterprises, offering travel managers exclusive access to enticing perks, handpicked educational resources and comprehensive company travel metrics. IHG Business Edge connects our loyal customers to our portfolio of 5,800 hotels and resorts across 18 brands in more than 100 countries.
It's time to start dreaming of your next trip. Here's some destination inspiration for you. Take a visual journey through Medellín, Colombia, with us.