Etihad Airways recently announced the return of its Airbus A380 aircraft and its famous The Residence first-class cabins. The airline will bring back four of the super-jumbos, the first in summer 2023. Etihad made the announcement following a surge in demand for air travel across the airline's network.
"We know this will be welcomed by our guests who love Etihad's incredible A380 and its award-winning cabins," said Antonoaldo Neves, CEO, Etihad Airways. "We have decided the time is right to return some of our A380s into the fleet to satisfy the demand which has made them financially viable once more. We look forward to welcoming our guests again on board this remarkable aircraft.
The airline's A380s feature the iconic The Residence, along with three cabin classes across the double-decker aircraft. The aircraft also includes nine First Apartments, 70 Business Studios and 405 Economy Smart Seats. The nine First Apartments span a single aisle, offering passengers private living space. The First Apartment is one of the most spacious in its class and, for the first time, the airline plans to soon offer The Residence as an optional extra for guests to further enhance the first experience.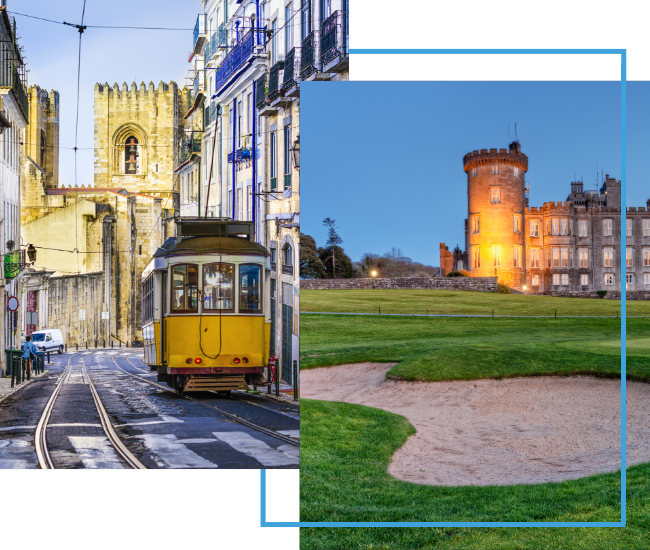 FX Excursions
FX Excursions offers the chance for once-in-a-lifetime experiences in destinations around the world.
Explore Excursions
Pleasant weather, autumn foliage and vibrant flowers are among the many delights awaiting nature lovers at botanical gardens and arboretums across the United States. However, some of these green spaces take on additional color this month and through Halloween when enterprising gardeners, landscape architects, management and other creative minds cast a spell with themed environments running the gamut from spooky to utterly bewitching.
Sponsored Content
Are you looking to enhance your business trip with a little leisure? Look no further than Portugal, a country renowned for its captivating blend of history, culture and natural beauty. And with TAP Air Portugal, you can effortlessly transform your business trip into an unforgettable bleisure adventure. Discover why Portugal and TAP Air Portugal are the perfect combination for an enriching and rejuvenating experience.
For travelers who love all things autumn, Crystal Springs Resort, New York City's closest destination resort, features special offers and experiences to meet the demands of everyone's fall bucket list. Located only 80 minutes outside New York City in Sussex County, New Jersey, Crystal Springs Resort offers a quick getaway to enjoy fall foliage. Are any of these new offers or experiences on your bucket list?