Calling all foodies! The first annual Food + Drink Experience, featuring more than a dozen well-known international chefs, takes place at Royalton CHIC Suites Cancun, Sept. 19–26. The event is curated by Blue Diamond Resorts, featuring 17 renowned chefs such as Aaron Sanchez and Ray "Dr. BBQ" Lampe. The week-long festival will showcase delicious cuisine and mixology demonstrations.
All week, there will be interactive experiences and entertainment, such as cooking exhibitions from Chef Ceasar Castaneda and Chef Jorge Valencia; a beach barbecue with Freddy Chi; a signature barbecue pairing hosted by Chef Ted Reader and Ray Lampe; and a Mexican Caribbean Tiki Mixology Competition.
Here are a few highlights throughout the week:
Sunday, Sept. 19
Inaugural party
First round of Mixology Competition
Monday, Sept. 20
Culinary Demonstration of Racado Negro with Chef Roalia
Burger Bar and Poutinerie with Ted Reader
Culinary Demonstration of Gazpacho with Chef Zaraida Fernandez
Mixology Session with Edson Friktiki Arzate
Signature Paring Dinner with Chefs Cesar Castaneda and Dean Max
Tuesday, Sept. 21
Culinary Demonstration of Cauliflower with Chef Cesar Castaneda
Baja California Wood Fire BBQ with Chef Alfredo Romero
Foam Party
Tequila Tasting
Mixology Session with David Araya
Culinary Demonstration of duck tamales and roasted peach coulis with Chef Jorge Valencia
Signature Pairing Dinner with Chefs Rick Moonen and Bernard Guillas
For more information and the full list of events, visit Royalton CHIC Suites Cancun's website.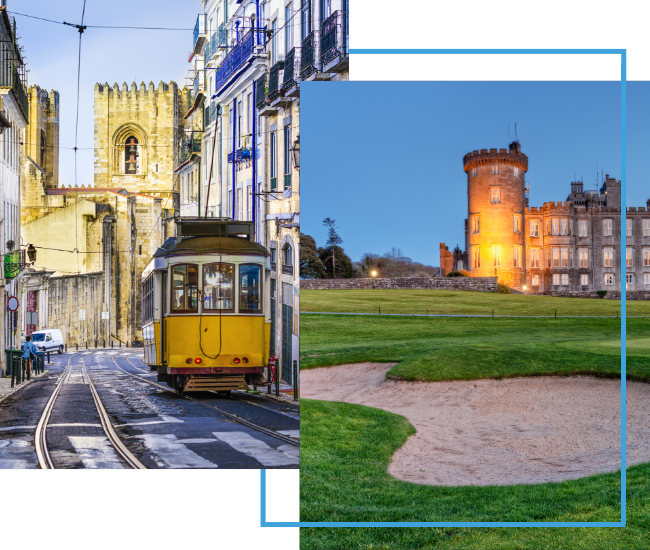 FX Excursions
FX Excursions offers the chance for once-in-a-lifetime experiences in destinations around the world.
Explore Excursions
Pleasant weather, autumn foliage and vibrant flowers are among the many delights awaiting nature lovers at botanical gardens and arboretums across the United States. However, some of these green spaces take on additional color this month and through Halloween when enterprising gardeners, landscape architects, management and other creative minds cast a spell with themed environments running the gamut from spooky to utterly bewitching.
Sponsored Content
The Islands of Tahiti offer a range of captivating activities for travelers with diverse interests, from hiking to breathtaking waterfalls, riding horses on secluded beaches; swimming with sharks; or immersing in Polynesian culture through traditional dance, music and art. For watersports enthusiasts, the crystal-clear lagoons offer exhilarating experiences like surfing, kiteboarding and paddleboarding. And if you're looking to relax, the pristine beaches, overwater bungalows and tropical sun offer the perfect setting. With 118 islands and atolls to explore, island hopping is an excellent way to experience the full diversity of The Islands of Tahiti. With its blend of adventure, culture and relaxation, The Islands of Tahiti offer a truly unique travel experience.
For travelers who love all things autumn, Crystal Springs Resort, New York City's closest destination resort, features special offers and experiences to meet the demands of everyone's fall bucket list. Located only 80 minutes outside New York City in Sussex County, New Jersey, Crystal Springs Resort offers a quick getaway to enjoy fall foliage. Are any of these new offers or experiences on your bucket list?