As summer fades and the Jersey Shore traffic dies down on the East Coast, my family decided to close out the redemption summer of 2021 with a trip to Jacksonville, Florida. Certainty short and undeniably sweet, last weekend was filled with bike rides, quality family time and endless stories reflecting on a wonderful summer of travel and adventure.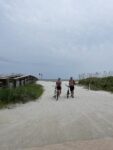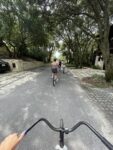 To my surprise, Jacksonville is far more than a retirement destination with golf courses and tennis courts. While there are plenty of each, I was happily surprised to enjoy several beach bars, great food and a younger crowd populating the beach for what I assumed was their daily dose of surfing and Vitamin D.
Some of my favorite stops were, of course, the beach with warm and foamy water, followed by Flying Iguana for tableside guac and spicy margaritas. We also strolled around Neptune Beach and stopped in several charming boutiques for souvenirs and treats.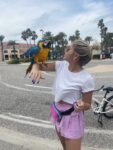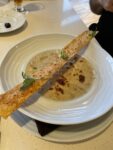 I have been lucky to have spent my summer traveling and exploring. It is a blessing to travel both for work and leisure; and while I loved this quick trip to the Sunshine State, I am certainly looking forward to winding down here in Pennsylvania and enjoying football Sundays in the best city on the East Coast. Go Eagles!
— Haley Fogarty, advertising manager
FX Excursions
FX Excursions offers the chance for once-in-a-lifetime experiences in destinations around the world.
Galataport Istanbul, a new cruise and lifestyle destination on the Bosphorus in Istanbul, welcomed its first ship, SeaDream II, on Oct. 1. Approximately 150 passengers and crew from Bulgaria Varna arrived at 10 a.m. for a two-day homeport operation before continuing to Bulgaria Burgaz.
Sponsored Content
Since its prestige for attracting the world elite grew in the 1960s, Greece remains the go-to destination for glittering holidays. Each step of the journey is enrobed in luxury, from culinary traditions with the highest standard of execution and name-brand, high-end shopping to first-rate wellness locales and elite accommodations, like 5-star hotels, private villas and yachts.
The countdown to Halloween weekend is on! Are you are still unsure about plans? Do you go to a house party? Stay in to hand out candy? Try something different this year and join Philadelphia's  The Mütter Museum at its 6th annual Mischief at The Mütter.