In my quest to visit new places in North Carolina, I ventured out on an overnight trip to Kinston with a group of friends.
We began our day shopping at Neuse Sport Shop, where the guys in our group enjoyed perusing fishing and hunting supplies while the ladies shopped in the home goods area. From there it was a short walk through the parking lot to the Beer Barn. Boasting a great water view from the back deck, this little taproom is a hidden gem. The guys all did a beer tasting, and the girls were introduced to something called Larry's Lemonade, which has become one of our favorite drinks. The bartender also gave us some samples of PBR Hard Coffee that instantly got us hooked on this dessert-like drink. After we left, we did some research into where to buy this sweet beer treat and found it actually comes in four flavors: Original (Vanilla), Salted Caramel, Mocha and Hazelnut. We were eventually able to find a variety pack, and I must say they are all equally delicious!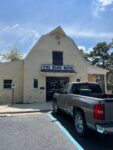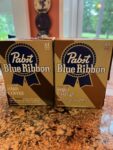 After our stop at Beer Barn, we headed to our hotel to check in, but along the way we passed a peculiar sight . . . a man walking a pig on a leash. And I'm not talking about a miniature pot-bellied pig. This was a full-sized pig! As we pulled into the Mother Earth Motor Lodge, I saw how close we still were to the man and his pet, so my friend and I decided to track him down and find out his story.
The man ducked into a small gift shop, M&D Gifts, with his pig, and we swiftly followed him. He and his wife asked if we needed anything, and I explained we just followed the pig. She was behind the counter munching on her after-walk "treat," which was, adorably, a cup of ice cubes. The couple explained her name is Princess, and she's the store mascot. In addition to the cute pink pig on the front door, they even have pig-adorned gifts in her likeness. We had a nice chat with them about their menagerie of pets and how they are so much a part of their family, they had to save them from a bad flood a few years back. We said goodbye to our new four-legged friend and headed back to the hotel.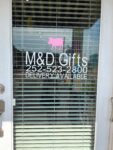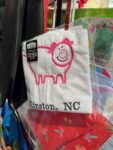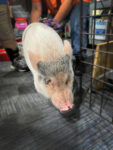 When stepping into Mother Earth Motor Lodge, it's like entering a time warp right back to the 1970s. The lobby displayed vintage suitcases, an old jukebox and other antiques like a typewriter and radio. The area where breakfast is served was decorated with great kitchen items that transported me to my grandmother's kitchen as I remember it as a child. The rooms were also tastefully decorated with kitschy '70s flair.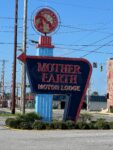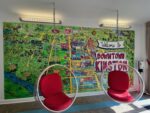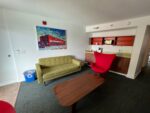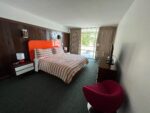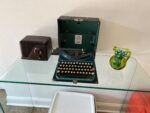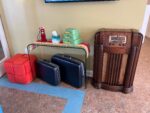 It was a short walk from the hotel to downtown past some unique art installations. For dinner we enjoyed an Asian fusion dinner at The Laughing Owl. Then, our last stop of the day was Mother Earth Brewing. The brewery offered a nice selection of microbrew beers, Sercy Spiked hard seltzers and wine.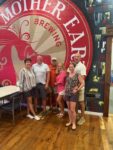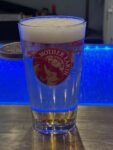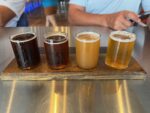 We then returned to the hotel, where a Minor League Baseball team was retiring for the night. Note to self: Return again to watch The Down East Wood Ducks play a baseball game!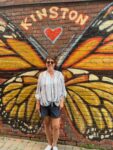 — Tracey Cullen, art director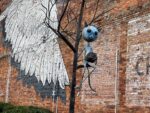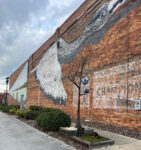 FX Excursions
FX Excursions offers the chance for once-in-a-lifetime experiences in destinations around the world.
Recaro's new CL6720 business-class seat with doors took off recently on Iberia's Airbus A350 cabin, flying Madrid (MAD) to Buenos Aires (EZE), with a total of 31 of the seats in the aircraft's business-class cabin. The premium-economy and economy cabins also feature Recaro seats.
Sponsored Content
Europe is more fun with a Portugal Stopover.
In a city where new hotels, restaurants and experiences emerge seemingly every day, it's expected to feel overwhelmed when deciding where to dine. London consistently sees delicious and top-notch restaurants appear, but how can one possibly keep track of all the new and updated restaurants?