I spent much of the last couple weeks watching women's collegiate softball. Despite the inclement weather, I enjoyed watching my two favorite teams on the road to the Women's College World Series.
DePaul beat Villanova to win the Big East tournament. Played at Rosemont Stadium, home of the Chicago Bandits, the game featured DePaul scoring eight runs in the sixth inning to cap a thrilling comeback win that gave DePaul a berth in the NCAA Softball Championship Tournament. A few days later, DePaul hosted a big send-off for the team as they headed to Michigan for the Regional. Unfortunately, a loss to James Madison University ended DePaul's season. DePaul coach Tracie Adix-Zins did an outstanding job in her first season, and the future looks bright for the Blue Demons.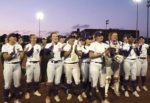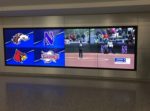 Northwestern University also earned a spot in the Championship Tournament by virtue of a top 20 ranking. The Wildcats played in a Regional held at their home field in Evanston. Unfortunately, the weather was wet and cold all weekend, but Northwestern had big screens showing the game inside of Welsh-Ryan Arena next to the field. After waiting out several rain delays on Sunday, Northwestern beat Louisville twice to advance to the next round of the tournament.
While I love watching the games, the real memories I took away involved the players and their families, most of whom I have gotten to know through game day activities. I saw the pride, love and raw emotion all season. I witnessed the sacrifice the families make and the rewards all have, win or lose. It was thrilling and heartwarming to be part of it.
Many members of the collegiate softball community thanked me for giving some exposure to the young athletes and the sport. I thank them for allowing me into their community.
— John Wroblewski, online writer
FX Excursions
FX Excursions offers the chance for once-in-a-lifetime experiences in destinations around the world.
With fall soon upon us, California's hospitality industry ramps up for an exciting season of hotel openings. From retreats in the mountains to urban escapes, these new hotels soon hit the scene in California this fall.
Sponsored Content
There's no better time to plan the vacation you've been missing. Step aboard with your better half, your friends or the whole family and reconnect, reunite and rejoice with 25 percent off cruise fares for all guests. We'll also help everyone get there with 25 percent off airfare from 20 major gateways across the country or $100 savings per person on flights from all other gateways when you book your air travel using Flights by Celebrity.*
This past May, the location of Dunfermline in Fife, Scotland, was granted status as a city of its own during Her Majesty The Queen's Platinum Jubilee. Not too shabby for a town that's actually been around for a while, boasting structures dating to the 11th century.