Happy New Year, everyone! I think most of us are looking to 2022 with hopes of more travel, more time with loved ones and more opportunities to do the things we love, whether it be attending concerts, sporting events and live performances or shopping. These past few days and over this weekend, my husband and I are also reconnecting with old friends and celebrating traditions that had to be shelved over the past two years.
While visiting our daughter and her family in Portland, we took the opportunity to have a quiet dinner with long-time friends and wine enthusiasts at their home. It provided a relaxed, comfortable opportunity to catch up and share our hopes for more such gatherings in the coming year.
Over the past several years, we have traveled to celebrate the New Year with two other couples we have known for almost 20 years. We've rented vacation homes at the Oregon Coast, partied in Las Vegas and met at one couple's home. Two years ago our granddaughter arrived on New Year's Eve, so we missed that gathering, and, of course, last year was cancelled entirely. With great anticipation we've been looking forward to reinstating this happy tradition once again. Yesterday, after celebrating our granddaughter's second birthday, we headed north and east to south-central Washington state and our friends' home. Our route took us along the Columbia River on I-84 on a frigid day with snow draping the surrounding mountains.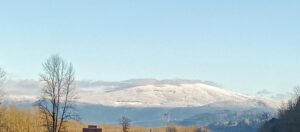 We were a bit concerned about the road conditions, as there had been some snowfall in Portland the previous night and the Gorge can present nasty, icy weather, but we enjoyed vistas of the river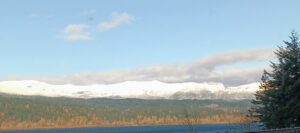 and basalt cliffs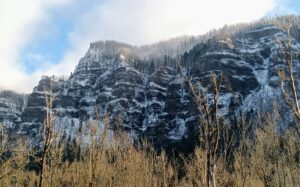 under light clouds and a brilliant blue sky. There is much to be said for a wintertime road trip!
After four hours on the road, and just as the sun set, we arrived at our destination and joyously greeted our friends. Time and distance apart dissolved immediately, and we shared laughter and traded stories over wine and a fabulous dinner.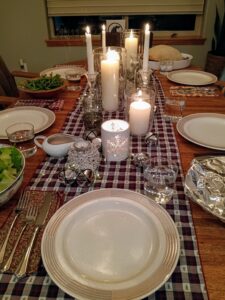 These "auld acquaintances" shall not willingly or soon be forgotten!
Here's hoping you are able to celebrate the New Year with loved ones and treasured traditions and have a healthy, prosperous 2022.
— Patty Vanikiotis, associate editor/copy editor
FX Excursions
FX Excursions offers the chance for once-in-a-lifetime experiences in destinations around the world.
Sponsored Content
Putting yourself first has never been easier.
As Park Hyatt Tokyo prepares to celebrate its 30th anniversary, it recently embarked on a complete renovation on May 7, with plans to reopen in 2025. The makeover will include all guestrooms and facilities, with the transformation led by design agency Jouin Manku, planning to create a fresh, modern feel.