One of the highlights of my recent trip to Las Vegas was seeing Penn and Teller. Currently the longest-running headliners at the same hotel in Vegas, The Penn & Teller Vegas Show has played at the Rio since 2001. Together since 1975, the irreverent magical duo has entertained fans worldwide through their live act, television shows and Broadway runs.
As we entered the theater, we noticed Penn stage left playing the stand-up bass, accompanying a piano player. They provided pre-show music for 30 minutes.
Attendees were invited to go on stage to check out a few of the props. An assistant revealed how the model seems to disappear in the big box. A false back, mirrors and creative covering come together to create the illusion. We also saw trapdoors, a "talking" skull and a few other important parts of the magical act.
Penn and Teller performed for 90 minutes. They did a few longer routines and several short bits of magic. Many members of the audience were incorporated into the show. For one trick, about 15 youngsters were brought on stage and privately coached by Teller prior.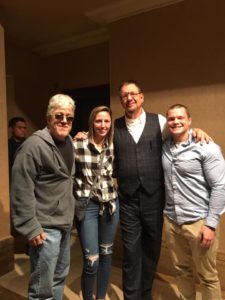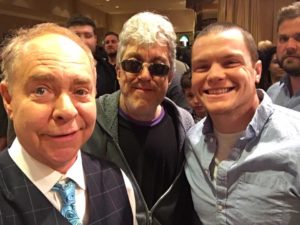 After the show, Penn and Teller greeted fans in the lobby. They gladly took pictures, signed autographs and answered questions. Teller actually took our selfies. The duo could not have been more accommodating. Making the fans feel special was a great way to end the evening.
In a city with so many entertainment options, Penn and Teller manage to stand out by keeping their act fresh and staying relevant. I wanted to see them for a long time, and I thought once would be enough, but I look forward to seeing them again.
— John Wroblewski, online writer
FX Excursions
FX Excursions offers the chance for once-in-a-lifetime experiences in destinations around the world.
One of Ibiza's hottest restaurant destinations since its opening five years ago, Bottega il Buco, draws legions of fans with the addition of new head chef Max Rivera Papic, whose kitchen credits include skills honed under the tutelage of Alain Ducasse at The Dorchester, London.
Sponsored Content
Set on a seaside bluff overlooking Land's End in Cabo San Lucas, Vista Encantada Spa Resort & Residences is a Baja paradise specializing in serene vistas and impeccable hospitality, offering a Pacific coast lifestyle with authentic Mexican touches. Guests can now earn a fourth night free at the stunning resort, plus a $100 resort credit, when booking through March 20, for travel through June 15.
Ski season is around the corner. Now is the perfect time to plan your winter ski getaway. These Colorado resorts offer deals designed for skiers.