One of the highlights of my recent trip to Las Vegas was seeing Penn and Teller. Currently the longest-running headliners at the same hotel in Vegas, The Penn & Teller Vegas Show has played at the Rio since 2001. Together since 1975, the irreverent magical duo has entertained fans worldwide through their live act, television shows and Broadway runs.
As we entered the theater, we noticed Penn stage left playing the stand-up bass, accompanying a piano player. They provided pre-show music for 30 minutes.
Attendees were invited to go on stage to check out a few of the props. An assistant revealed how the model seems to disappear in the big box. A false back, mirrors and creative covering come together to create the illusion. We also saw trapdoors, a "talking" skull and a few other important parts of the magical act.
Penn and Teller performed for 90 minutes. They did a few longer routines and several short bits of magic. Many members of the audience were incorporated into the show. For one trick, about 15 youngsters were brought on stage and privately coached by Teller prior.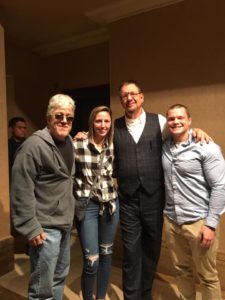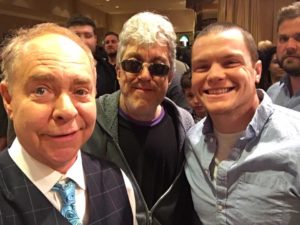 After the show, Penn and Teller greeted fans in the lobby. They gladly took pictures, signed autographs and answered questions. Teller actually took our selfies. The duo could not have been more accommodating. Making the fans feel special was a great way to end the evening.
In a city with so many entertainment options, Penn and Teller manage to stand out by keeping their act fresh and staying relevant. I wanted to see them for a long time, and I thought once would be enough, but I look forward to seeing them again.
— John Wroblewski, online writer
FX Excursions
FX Excursions offers the chance for once-in-a-lifetime experiences in destinations around the world.
Since Cheval Blanc, an extraordinary, newly designed and refurbished 72-room hotel owned by Louis Vuitton Moet Hennessey, launched in September 2021, it has been the talk of the town. Le Tout-Paris remarks about its WOW factor … and the hard-to-get reservations for the 30 seats at Plenitude, the intimate, first-floor gastronomic outlet headed by chef Arnaud Donckele, who earned three Michelin stars at Cheval Blanc Saint Tropez. Reservations are also recommended for Limbar, the ground-floor bakery/café/tea shop/bar where we watched Pastry Chef Maxime Frédéric preparing desserts and an absolute must-have for dinner at Le Tout-Paris, the 7th-floor, all-day brasserie. This brightly colored space, with its raised seating and Fauve-like floor tiles and the adjacent Milanese restaurant, Langosteria, both have access to terraces facing the Seine River, with amazing views encompassing Notre Dame to the Eiffel Tower.
Sponsored Content
Located in the South Pacific, The Islands of Tahiti are just eight hours by air from California. Surrounded by pristine, crystal-clear blue waters, the 118 islands and atolls offer natural beauty, authentic island culture and unique French Polynesian style. The Islands of Tahiti are world-renowned for white-sand beaches, stunning turquoise lagoons and varied landscapes ranging from coral atolls to volcanic mountain peaks. Privacy comes naturally in The Islands of Tahiti and offers visitors the space to relax and reconnect and to be Embraced By Mana. Mana is the life force and spirit that connects all things in The Islands of Tahiti.