One of the highlights of my recent trip to Las Vegas was seeing Penn and Teller. Currently the longest-running headliners at the same hotel in Vegas, The Penn & Teller Vegas Show has played at the Rio since 2001. Together since 1975, the irreverent magical duo has entertained fans worldwide through their live act, television shows and Broadway runs.
As we entered the theater, we noticed Penn stage left playing the stand-up bass, accompanying a piano player. They provided pre-show music for 30 minutes.
Attendees were invited to go on stage to check out a few of the props. An assistant revealed how the model seems to disappear in the big box. A false back, mirrors and creative covering come together to create the illusion. We also saw trapdoors, a "talking" skull and a few other important parts of the magical act.
Penn and Teller performed for 90 minutes. They did a few longer routines and several short bits of magic. Many members of the audience were incorporated into the show. For one trick, about 15 youngsters were brought on stage and privately coached by Teller prior.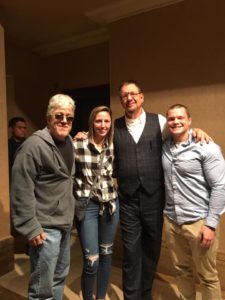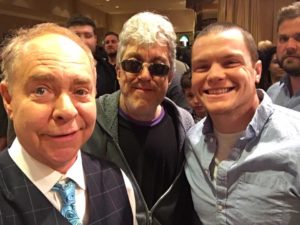 After the show, Penn and Teller greeted fans in the lobby. They gladly took pictures, signed autographs and answered questions. Teller actually took our selfies. The duo could not have been more accommodating. Making the fans feel special was a great way to end the evening.
In a city with so many entertainment options, Penn and Teller manage to stand out by keeping their act fresh and staying relevant. I wanted to see them for a long time, and I thought once would be enough, but I look forward to seeing them again.
— John Wroblewski, online writer
FX Excursions
FX Excursions offers the chance for once-in-a-lifetime experiences in destinations around the world.
I imagine that when writer Hans Christian Andersen mused, "Life itself is the most wonderful fairy tale," he was standing at the edge of Copenhagen's historic Tivoli Gardens, one of his favorite haunts, enlivened by the swirl of human happiness that surrounded him: children laughing; carousels spinning; games of chance played for prizes; lovers holding hands; hungry people whispering over sweets, hot drinks, beer and towering, open-faced smørrebrød, Denmark's quintessential sandwich. That fairy tale lives on today at the second-oldest amusement park in the world, a spectacle of folly architecture, bakeries, gardens, rides, restaurants, puppet shows and joy ... and which also happens to be one of the city's most storied places to convene for business.
Sponsored Content
The Global Business Travel Association's (GBTA) Convention 2021 will be unlike any other convention before it, as we come together in person for the first time since the business travel industry drastically changed and look forward to rebuilding and reshaping the future. GBTA Convention 2021 will bring all of us together to learn from experts and each other, in-person at Orange County Convention Center in Orlando, Florida, Nov. 17–19. The safety of our attendees is our top priority. View health and safety protocols.
The restored Park Hyatt Toronto reopened its doors, bringing luxury, sophistication and glamour alongside a nod to the hotel's Canadian heritage. Alessandro Munge of Studio Munge collaborated on the hotel's refresh, drawing inspiration from Canada's seasons and natural landscapes.