I can't believe in all my years of travel, I have never stayed at a bed & breakfast, but it's true. So given the opportunity to change that, I jumped at the chance.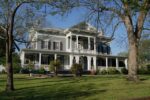 My husband and I recently stayed at Elmwood 1820 Bed & Breakfast Inn in Washington, North Carolina. As I spoke with one of the owners, Richard Smoot, he was also surprised this was my first experience at a B&B. Having an extensive background in the hotel industry, Richard said he modeled the large historic home to be more like a boutique hotel, and it shows. We stayed in The Gardener, the only first-floor room and offering a king-sized bed with independently adjustable sides with remote controls that allow each guest to adjust the head and foot of the bed, along with massage settings. I now want a new bed!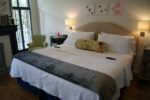 And the large bathroom was a nice mix of old and new, with a vintage soaking tub but a modern shower and toilet. Richard was inspired by his travels to Asia and decided to add a bidet/toilet combo with a heated seat. Although it wasn't cold during our stay, I could imagine how appealing the warm seat would be on a cold winter night!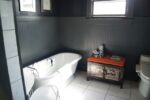 Our room was adjacent to the library, which we enjoyed because it had a large TV with plenty of comfy seating and offered a nice, private dining table where we enjoyed our breakfast . . .  which was fabulous, by the way. I had never thought of squash as a breakfast food, but when served as squash au gratin, alongside asparagus and bacon, it was amazing. And fresh strawberries from local Southside Farms on top of yogurt was just the sweetness needed to round out the meal.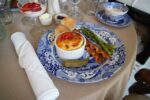 Every room in the house was decorated with an eclectic blend of furniture and art. I loved walking from room to room, looking at every piece as if I was in a museum. My favorite was a large sculpture of a mustached man lovingly named James' Cousin. He just commanded respect looming in the corner of the first-floor living room area.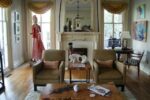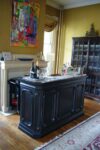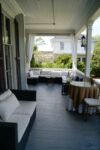 While the B&B does not have a restaurant, they do have a well-stocked bar, where we each got a nice glass of wine to sip out on the expansive front porch. It was a perfect spot to just relax and listen to the sound of two large fountains home to a number of koi.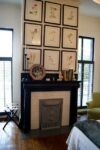 One of the nice things about staying at a B&B is the personalized service. Richard and his partner, John Butler, were helpful in offering to make any arrangements for activities or dinner. They made us a reservation at The Bank Bistro, just down the street in downtown Washington.
The Bank Bistro, housed in a historic bank building listed on the National Register as the West End Branch of the Bank of Washington, was built about 1854. The two-story, stucco brick temple-form building with a front façade featuring a distinct four-columned Ionic portico actually survived two fires, one in 1864 and a second in 1900.
Thankfully, the building not only survived the fires, but this year the business survived COVID and being shut down for a period of time while the street directly in front of the entrance was closed for a whole town update. Luckily, according to owner Joan Meyland, the restaurant has loyal customers who anxiously awaited the reopening and flocked back to enjoy the delicious food and great cocktails.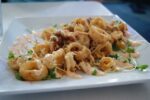 We loved the crispy calamari with fresh herbs, Parmesan and sweet chili aioli for our appetizer. My husband enjoyed the blackened filet mignon Oscar with a lump crab cake, spinach and vegetable fricassee with rosemary hollandaise. He was surprised he enjoyed the vegetables just as much as the filet and crab cake! And I had the shrimp and scallops with pork belly lardons and sweet peas over fettuccine with balsamic white wine cream sauce. I had never before had pork belly lardons, but I apparently have been missing out on them my whole life. They definitely added something special to the pasta sauce. Our meal was paired with a nice Riesling off the extensive wine list. They also had some drink specials made from a spirit distilled from mead called Hive Phantom from a local distillery, Apiary Distillery, which makes small batches of this from honey harvested from their own beehives. We didn't get a chance to try one this time, but that just gives us an excuse to go back soon.
— Tracey Cullen, art director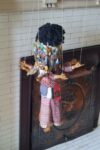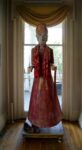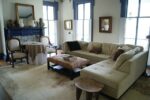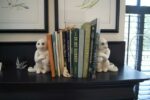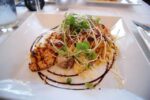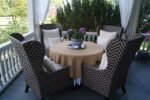 FX Excursions
FX Excursions offers the chance for once-in-a-lifetime experiences in destinations around the world.
With the autumn in full spring, now is time to start planning your fall weekend getaway.  Whether a relaxing weekend on the lake, leaf-peeping or hiking, check out these fall travel trends from vacation rental management company Vacasa.
Sponsored Content
GBTA's Convention 2021 will bring the business travel industry together for the first time in a long time. Once again, you'll learn and connect with experts and each other, along with discussions with leading thinkers, entrepreneurs and change makers addressing the issues that matter most.
I imagine that when writer Hans Christian Andersen mused, "Life itself is the most wonderful fairy tale," he was standing at the edge of Copenhagen's historic Tivoli Gardens, one of his favorite haunts, enlivened by the swirl of human happiness that surrounded him: children laughing; carousels spinning; games of chance played for prizes; lovers holding hands; hungry people whispering over sweets, hot drinks, beer and towering, open-faced smørrebrød, Denmark's quintessential sandwich. That fairy tale lives on today at the second-oldest amusement park in the world, a spectacle of folly architecture, bakeries, gardens, rides, restaurants, puppet shows and joy ... and which also happens to be one of the city's most storied places to convene for business.