I always bring a couple of books whenever I travel. After reading a lot of great books this year, I have compiled the list of my favorites.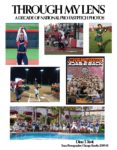 After much anticipation, fresh off the presses is Dina Kwit's Through My Lens — A Photo Collection of Women's Pro Softball. I have enjoyed Kwit's work as Chicago Bandits team photographer over the years, but I was blown away at how awesome this book is. Through My Lens completely captures the intangible feeling on and off the field that made me love this team and sport at first sight six seasons ago. The first half of the book allows me to experience the moments I missed, while the second half lets me relive the great moments I witnessed. I literally got chills several times as I made my way through the 345 pages of brilliant pictures and interesting interviews.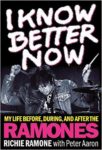 Growing up a big fan of the Ramones, I was thrilled to interview Richie Ramone about his time with the band and his book I Know Better Now: My Life Before, During and After the Ramones. Although not an original band member, Richie is a vital part of the Ramones' history. Front man Joey went so far as to say Richie saved the Ramones. Richie tells his story, answering all the questions and adding plenty of details and insight into one of the most influential and controversial bands ever.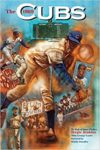 The 1969 Chicago Cubs had a legendary season, although I was a bit young to fully experience it. The 1969 Cubs: Long Remembered — Not Forgotten by Hall of Fame pitcher Fergie Jenkins and writer-historian George Castle is the definitive look at the team. Jenkins gives an insightful self-examination, while Castle provides archival interviews with the major players. Jenkins and Castle are a winning combination, as they deliver the facts with plenty of personal reflections.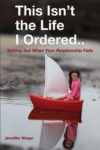 Spiritual adventurist Jenniffer Weigel made appearances on several of my previous book lists. Although This Isn't the Life I Ordered was published in 2015, I finally read it this year. Weigel gives a personal account of surviving a divorce and staying on a spiritual course. The insights given can be applied to any of life's challenges. It's equal parts inspiring, educational and entertaining. Like Weigel's other books, this is one I will reread as a refresher.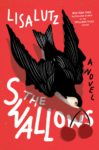 Another repeat author to my list is Lisa Lutz. In The Swallows, Lutz brings the charm and wit from her Spellman series and spins it into a gender war set in a New England prep school. It's a thought-provoking thriller filled with fully developed, flawed characters. While I keep hoping for Lutz to revisit the Spellman Detective Agency, I am thoroughly enjoying her other novels. Lutz has cemented her place among my favorite authors.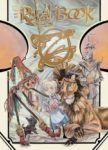 Originally printed in 1921, The Royal Book of Oz is the fifteenth book in the Oz series and the first written by Ruth Plumly Thompson. The newest edition features updated, all-new illustrations by Eisner Award-nominated artist Sara Richard. The Royal Book of Oz is 272 pages of entertainment following the Scarecrow's search for his family tree, highlighted by beautiful and whimsical illustrations by Richard.
On the much lighter side, I picked up a few comic books for quick and enjoyable reading. All have a special meaning to me, too.
AJ Mendez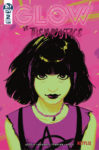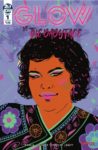 and Aimee Garcia co-wrote GLOW vs. The Babyface, a four part miniseries based on the popular Netflix series GLOW. The two ladies, who have Chicago connections, have created diverse, complex and unbreakable female characters.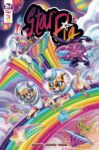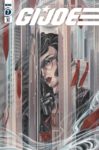 The previously mentioned Sara Richard had a very busy year. She also illustrated several other comic book covers including Star Pig #3 and GI Joe 7, which made Sara "so excited to have drawn my girl, Baroness."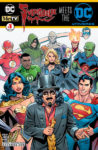 Lastly, the legendary horror host Svengoolie joins the DC Universe, meeting the Joker, Superman and more in a series of custom inserts. Svengoolie's alter ego, Rich Koz, is a Chicago icon and a great guy.
While these books went on my bookshelves in 2019, I already have a few books in the queue for my travels in 2020. I look forward to traveling to real destinations as well as new literary locales.
— John Wroblewski, online writer
FX Excursions
FX Excursions offers the chance for once-in-a-lifetime experiences in destinations around the world.
Navigli is Milan's current "it" neighborhood, a quick tram or train ride from the Duomo, the oft-photographed Quadrilatero della Moda shopping, museums, chain stores and throngs of tourists. While it has the youthful vibe and artist-chic found in formerly industrial neighborhoods in major cities around the globe, it's not every day you'll find such a district that has reinvented itself as a Venice that's wholly defined by the stylish and tech-savvy locals who live, work and play there. It is both photogenic and approachable, while also tapping into the current sustainability zeitgeist.
Sponsored Content
IHG® Business Edge: Working Together with SMEs for a smarter way to manage travel
Believing everyone of all abilities and skills should have a fulfilling ski experience, Steamboat Ski Resort partnered with Steamboat Adaptive Recreational Sports to allow all to hit the slopes, no matter their abilities. A nonprofit focusing on empowering lives through adaptive recreational activities, STARS will help Steamboat Ski Resort offer an adaptive ski experience for skiers and snowboarders with disabilities.