I was finally able to dine at SHOWFISH, formally Montauk Yacht Club; SHOWFISH is now located in the recently renovated Gurney's Resort and Marina on Star Island in Montauk, New York.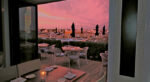 This place was amazing. There are two main bars, one inside and one outside. The inside bar was separate from the dining area and had a DJ and plenty of room to dance. The outside bar was a bit calmer, offering seating and glass fire pits for those waiting to be seated or just stopping in for a drink. There was an exciting combination of people. Some were dressed as if they had just come off a boat while others were super trendy and dressed to the nines. Either way, you felt comfortable.
They offer an indoor-outdoor dining experience overlooking the docks of the marina, so you can see all the boats lit up at night, which is incredible. The interior is beautiful; all the windows leading to the outside were sliding pocket windows. We sat inside at a corner table right next to a sliding window. We felt like we were sitting on the dock but still had the benefit of air conditioning.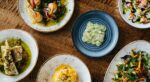 I ordered a Watermelon Margarita and oysters to start, both so fresh and refreshing. We shared tuna tartare, lobster and kimchi fried rice and roasted carrots for dinner. Everything was delicious. The tuna was very new, there was a generous portion of lobster in the rice, and the carrots were giant!
We had such a great experience, I can't wait to return.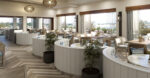 — Alaina Cagliostro, director of sales
FX Excursions
FX Excursions offers the chance for once-in-a-lifetime experiences in destinations around the world.
Hyatt recently announced plans to open more than 20 luxury and lifestyle hotels and resorts in Latin America and the Caribbean through 2024. Some of these new openings include expansion of Hyatt brands into new markets.
Sponsored Content
Set on a seaside bluff overlooking Land's End in Cabo San Lucas, Vista Encantada Spa Resort & Residences is a Baja paradise specializing in serene vistas and impeccable hospitality, offering a Pacific coast lifestyle with authentic Mexican touches. Guests can now earn a fourth night free at the stunning resort, plus a $100 resort credit, when booking through March 20, for travel through June 15.
Hotelier Ash welcomes its fourth hotel, Ulysses, to its collection. Situated in Mount Vernon, Baltimore, the 116-room hotel features an all-day café and late-night drinking parlor. The new hotel lies within the historic, nine-story Latrobe Building, a former 1912 apartment building with an early Italian Renaissance design. The hotel earns its name, Ulysses, from a ship that brought Bavarian immigrants to Baltimore at the turn of the century. The name also pays homage to James Joyce's legendary and revolutionary novel and to the Greek hero, Odysseus.