The Pacific Northwest is uncharted territory for me, and Seattle has been on my personal travel list for some time now. Last week I traveled to the Emerald City for a quick business trip, less than 36 hours as a matter of a fact.
The endless natural beauty of this U.S. region blew me away. Upon flying into Sea-Tac Airport, I gazed out the window of the plane and saw a number of snow-capped mountains and perfectly blue skies above the clouds. From 30,000 feet up, it looked like a winter wonderland. That was until we broke through the clouds and saw infinite natural forests and bodies of water for miles.
Seattle is definitely trending right now. In recent years it has become a foodie and adventure sought mecca. The urban city is growing like crazy. I did not have much time to check out the foodie scene, but I absolutely cannot wait to return. I want to experience more of the nature and adventure scene in addition to eating my way through the city.
When I arrived, I hopped in a cab to my first meeting in Bellevue, which is Seattle's largest suburb, located in the Eastside region of King County. The town is quaint and is home to some of the major brands such as Expedia, Microsoft, T-Mobile and Boeing. Afterwards, I checked out Pike Place Market, which was quite impressive. I wish I could shop for fresh flowers and produce there every week. I got to see the very first Starbucks and poked around some boutique shops. Seeing the Puget Sound surrounding the urban metropolis was just gorgeous. The Sound borders the northwestern coast of Washington and is an inlet of the Pacific Ocean.
Next time, I'm taking a boat or ferry to check out some of the islands. I crossed Mercer Island from Bellevue to downtown, and it was simply picturesque! I hear taking a seaplane to other areas of Washington is a big attraction as well. After dinner at Anthony's Homeport in Des Moines, I ventured back downtown and ended the night with rooftop cocktails at Nest at The Thompson Hotel, which offers sweeping views of the city and Puget Sound.
The summer night was lovely, and it was amazing to see Seattle from a different perspective. I can't wait to return!
— Rafie Iannello, account director, Pacific Rim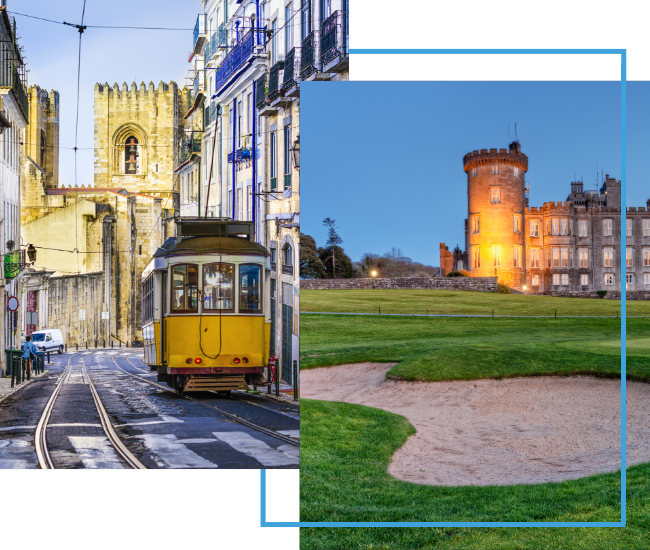 FX Excursions
FX Excursions offers the chance for once-in-a-lifetime experiences in destinations around the world.
Explore Excursions
Pleasant weather, autumn foliage and vibrant flowers are among the many delights awaiting nature lovers at botanical gardens and arboretums across the United States. However, some of these green spaces take on additional color this month and through Halloween when enterprising gardeners, landscape architects, management and other creative minds cast a spell with themed environments running the gamut from spooky to utterly bewitching.
Sponsored Content
Are you looking to enhance your business trip with a little leisure? Look no further than Portugal, a country renowned for its captivating blend of history, culture and natural beauty. And with TAP Air Portugal, you can effortlessly transform your business trip into an unforgettable bleisure adventure. Discover why Portugal and TAP Air Portugal are the perfect combination for an enriching and rejuvenating experience.
For travelers who love all things autumn, Crystal Springs Resort, New York City's closest destination resort, features special offers and experiences to meet the demands of everyone's fall bucket list. Located only 80 minutes outside New York City in Sussex County, New Jersey, Crystal Springs Resort offers a quick getaway to enjoy fall foliage. Are any of these new offers or experiences on your bucket list?