During a recent trip to Aruba, my family explored two fascinating caves in Arikok National Park. We visited the Quadirikiri Cave first. From the parking lot, a staircase climbs up and into the limestone wall, revealing an unexpected opening into darkness. When we approached the entrance, a park ranger helped us navigate through the darkness. His guidance on when to duck and where to watch our steps was much appreciated. Stalactites and stalagmites are interesting to look at, but not so much fun to hit your head on or trip over! Our group carefully navigated the uneven cave floor to several chambers, one of which had a skylight allowing sunlight to flow inside, while others contained dark recesses that were home to bats. Every once in a while, we would catch a glimpse of movement as one of the bats flew by, but for the most part they were just hanging out, literally, in the dark recesses of the cave. Our guide was able to use a red light to help us see some of the sleeping bats in the darkness. Although some people are afraid of bats (me included), our guide assured us that they are harmless, and we were careful to not disturb their slumber, as they are a protected species.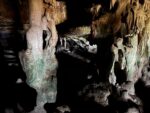 The second cave we explored was Fontein Cave. We were asked by the park ranger, Carlos, whether we preferred a guided tour or exploring the area on our own. During our last tour, our guide was so knowledgeable that I suggested a guided tour. In our lesson, we learned about the cave drawings made by the Arawak Indians some 2,000 to 3,500 years ago. He informed us that Arawak Indians were fairly short, so handprints that looked like they were that of a child were probably those of an adult. Moreover, he promised us that he would show us some hidden surprises in the cave that we wouldn't have discovered otherwise. When he shined his flashlight on different areas, we saw rock formations that looked like faces, skulls and buffalo. Carlos had us stand in a corner spot and look up at the skylight in one of the brightly lit chambers. With a different perspective, it became a beautiful heart in the ceiling instead of a jagged hole.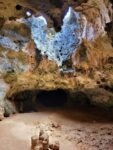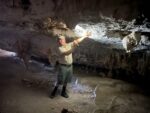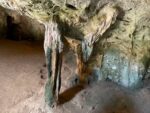 After our tour of the cave, Carlos took us on a walk and offered us some wild grapes to taste, pointed out a banana tree, and led us to what he called Aruba's natural fish pedicure. Down a path we saw a little hidden spring, an unusual sight in Aruba, as it is mostly a desert island. This is a watering hole for many local critters, and we saw several wild goats taking a sip of the fresh water. He warned us that Aruba is also home to rattlesnakes which like to drink from the spring. He led us to a little area where we could sit on the rocks and dip our feet into the cool water. I was amused by the squealing sounds of visitors when the fish that inhabit the small pool of water tickled their feet as they nibbled dead skin. I reluctantly dipped my feet in, but I was happy to have the experience without the spa price tag!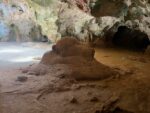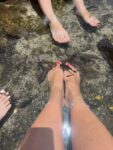 The cave tours were definitely a highlight of our trip to Aruba.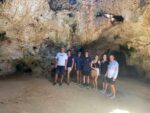 — Tracey Cullen, art director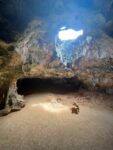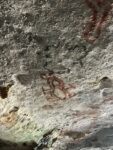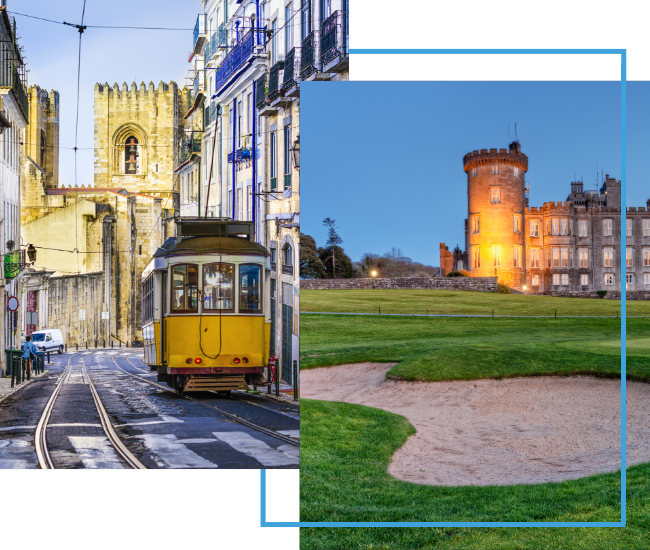 FX Excursions
FX Excursions offers the chance for once-in-a-lifetime experiences in destinations around the world.
Explore Excursions
The Perelman Performing Arts Center (PAC NYC), the cultural cornerstone and final public element of the World Trade Center site, opened this September.  The new performing arts center in Lower Manhattan provides a dynamic home for the arts, serving audiences and creators through flexible venues enabling the facility to embrace wide-ranging artistic programs.
Sponsored Content
The Global Business Travel Association (GBTA) believes business travel is a fundamental force for good and brings the industry together to connect, innovate and set new standards. With members from across the globe, GBTA engages the many voices of business travel to build a collective future, providing a platform for buyers and suppliers to come together, connect with peers, grow their network and shape the future of the industry.
Whether you call secondhand fashion treasure troves "thrift stores," "fripperies," "charity shops," "vintage boutiques" or something else, shifting the paradigm from "old clothes" to "new finds," you may find the best, most conversation-starting souvenirs inside these shops and neighborhoods located in the world's most fashionable cities and a few unexpected places.