What a month August has been! And I mean that in the best way possible. The end of the summer is typically filled with events: barbecues, birthday parties, family reunions and, if you're in the travel industry like us, business trips and events. All unequivocally fun activities that make your heart happy, but, nonetheless, all exhausting.
As you may have read in some of my colleagues' recent posts, part of the FXExpress team attended this year's Global Business Travel Association convention in San Diego. This was the second convention I attended in this bright and lively city, so I was looking forward to the bay views and palm trees. This time around, I stayed at the gorgeous Pendry San Diego, conveniently close to the convention center and near what seemed to be a trendy neighborhood. While I knew what to expect in the area, I was pleasantly surprised with all the new (and old) businesses I didn't have the chance to check out last time I visited. Although it was a short trip, I indulged in enough delicious food to write a foodie-wannabe blog, ha!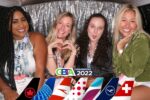 Following an early and smooth flight from Philadelphia International Airport into San Diego International Airport on Sunday, my colleague Haley Fogarty and I situated our bags at the hotel and headed to lunch across the street at Water Grill. Since it was lunchtime, the restaurant was busy and filled with what seemed to be other convention attendees. Knowing we had the welcome reception and a scheduled team dinner later that evening, we kept it light and shared some appetizers and a salad. My favorite appetizer was the oysters, as they were super fresh and accompanied by a punchy habanero-lime relish, which paired beautifully with some cocktail sauce. After lunch, we headed to our respective hotels and settled in before joining the rest of the team at Hilton Bayfront for GBTA's welcome reception.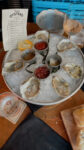 The reception was lovely. Although the group attending the convention has worked together for a while, it was the first time some of us met in person, which made the trip even better. We saw some of our partners and mingled through the convention while basking in a beautiful San Diego sunset by the bay.
Shortly after the reception, we split into two groups and took some fun pedicabs to dinner — not necessarily the best choice, but fun nonetheless. We arrived at Nobu prior to our reservation and were able to be seated early. I enjoyed a refreshing cocktail called Nashi Elderflower; it consisted of an impressive balance of pear-infused vodka, St. Germain elderflower, lychee, fresh lime and egg white. I know, this threw me off a little, too, but I believe the latter is what gave the drink its consistency. Since we were a large group, we ordered some appetizers and a large platter combining sushi, nigiri, sashimi and more. For the appetizers, we tried the truffled edamame with shichimi, the yellowtail with jalapeño and the Matsuhisa bluefin tuna tacos. Everything about the food was absolutely ravishing; however, the ambiance and service did not meet my expectations. Would I dine again at one of their other locations? Yes, definitely, but I am still a bit disappointed. After all this food, dessert was out of the picture, so we parted ways to our hotels and got some much-needed rest.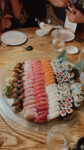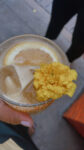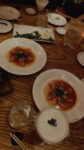 Monday was spent attending panels and working the expo floor as well as finalizing event production details for this year's The Trazees awards from trazeetravel.com. After the convention, we stopped by a few client parties before making it to another team dinner. This time, we went to Lionfish in the Pendry San Diego. The restaurant has a lively and social vibe and features modern coastal cuisine; executive chef Jose Ruiz leads the team and serves a seasonal San Diego-inspired menu while serving fresh, sustainable seafood.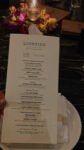 Without a doubt, this has got to be my favorite restaurant from the few I've tried on the West Coast. I'll walk you through this delectable experience in my next blog.
— Yasser Ogando, advertising & production manager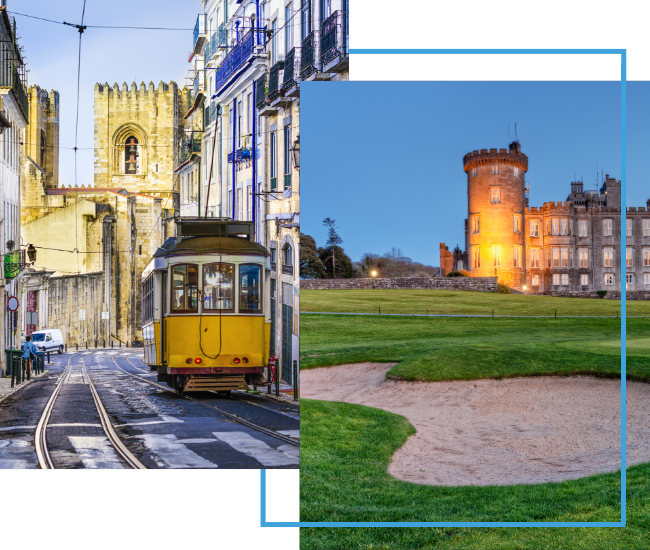 FX Excursions
FX Excursions offers the chance for once-in-a-lifetime experiences in destinations around the world.
Explore Excursions
More than 22 million visitors pour into Bangkok each year, adding to the roughly 11 million residents of the Thai capital famous for its bustling streets. Packed with food carts, markets and cultural spectacles, life in Bangkok is unusually defined by its vibrant street scene, both day and night. That means you don't necessarily need a solid plan when heading out on any given evening.
As first-time restaurateurs, but with plenty of hospitality-related experience, Ria and Kevol (Kev) Graham were not entirely comfortable opening their first restaurant in the Brooklyn neighborhood of Williamsburg, where several upscale restaurants and 5-star hotel dining is just a block away. And to make matters worse, they opened in July 2020, when New York City was in the middle of the COVID-19 pandemic.