Seasonal happenings bring new meaning to the term Golden State, and several California towns are just getting warmed up for fall. Wineries across the state pour on the charm during harvest time, with new releases, vineyard tours and dinners showcasing the pairing potential between their bottled bounty and creations of chefs taking advantage of the year-round growing season. The al-fresco Harvest Lunch series offered by Jordan Vineyard & Winery near Healdsburg, is a prime example of how important the fall season is to Sonoma County's appeal and identity as an essential California destination.
Beyond wine country, there's more to love as the weather cools down and the colorful glow of the season is celebrated throughout the state. Lompoc is regarded as one of the Central Coast's hidden gems for good reason. This little corner of Santa Barbara County is poised for its moment thanks to its own award-winning wines from Santa Rita Valley producers, scenic country roads connecting the town to the Pacific, and hidden natural surprises such as the 1.5-mile Bodger Trail for hikes and Nojoqui Falls tucked into an unassuming park. Its Old Town comes alive in fall with its many antique stores, coffee shops proffering pumpkin-spice lattes and more than 40 murals which are easier to appreciate in fall's cooler temperatures (there's even a downloadable mural map from Lompoc's website detailing the region's history and cultural heritage).
While Underwood Family Farms in Moorpark offers guests of all ages an immersion into California's agricultural milieu and has a Harvest Festival in early October, its annual Wild West Weekend (this year, on Oct. 29) delivers seasonal fun rooted in the state's colorful history. Attractions include tractor-drawn wagon rides; a corn maze and corn stalk labyrinth; access to the farm's "Pick-Your-Own" fields and pumpkin patch; a pumpkin play house; and live entertainment, which includes a line-up of wandering Old West characters including a Banjo Cowpoke, Old Time Miner and sidewalk swindlers demonstrating the card games of the Old West and more.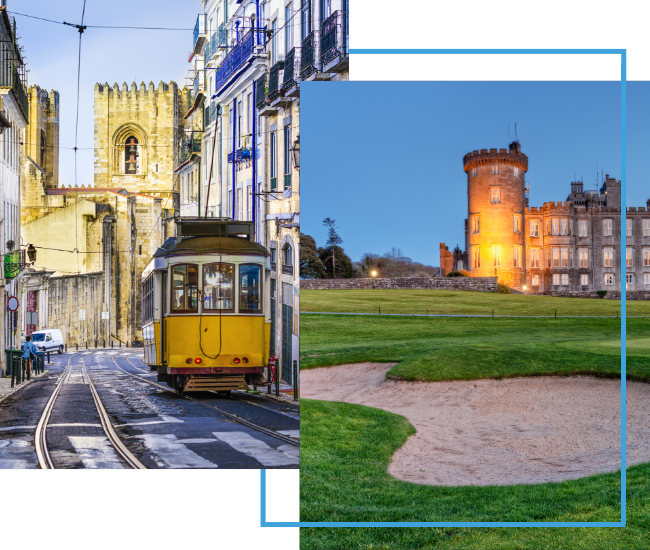 FX Excursions
FX Excursions offers the chance for once-in-a-lifetime experiences in destinations around the world.
Explore Excursions
It's time to start dreaming of your next trip. Here's some destination inspiration for you. Take a visual journey through these U.S. Christmas markets with us.
Sponsored Content
From the moment you step onboard Air Tahiti Nui's Tahitian Dreamliner, you will be transported to The Islands of Tahiti. The French Polynesian carrier considered every detail to awaken its passengers' senses, creating the feeling you are already on the Islands while 30,000 feet in the air.
As another phenomenal year of travel comes to an end, it's time, as always, for Global Traveler to celebrate and award those who do it best as we announce the 2023 winners of the GT Tested Reader Survey awards. But that's not the only cause for celebration here: We've hit another major milestone, as this marks our 20th year honoring the best of the best inn world of travel!