As soon as I saw all those whizzing motorbikes, I just knew I had to get on one. After a moment of insanity, when I thought I could drive one myself, I got a grip and started looking for other options. Turns out lots of people want to launch themselves into the organized chaos of Ho Chi Minh City's motorbike madness.
There are a plethora of motorbike rental options, but I decided to sign up for a two-and-a-half-hour tour with what was advertised as "the first all-female motorbike tour company in Vietnam," XO Tours.
At 9 a.m. the next day, a petite woman in traditional dress picked me up at my hotel on a sleek little motorbike. She introduced herself, handed me a helmet and instructed me to jump on behind her. Next thing I knew, she had sprung into the somewhat terrifying onslaught.
Only when you're actually on a motorbike can you fully appreciate the skill it takes to participate in this complicated dance that miraculously seems to avoid constant collisions.
No question that in Ho Chi Minh City the motorbike is the preferred and fastest way to travel. And it's not unusual to see both men and women in business attire heading for the office on two motorized wheels.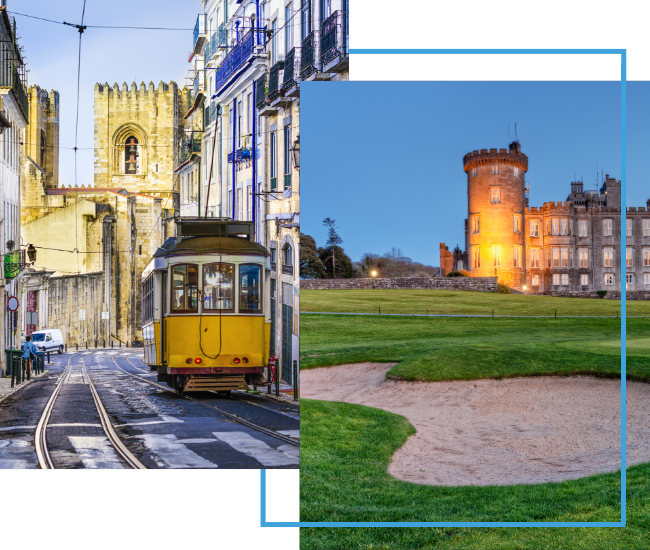 FX Excursions
FX Excursions offers the chance for once-in-a-lifetime experiences in destinations around the world.
Explore Excursions
A new and expanded campus at the Buffalo AKG Art Museum has been completed, reopening this summer and featuring new architecture designed by the architectural office of OMA New York, led by partner Shohei Shigematsu and project architects Lawrence Siu and Paxton Sheldahl, with Cooper Robertson (executive architect). The new expansion includes the Jeffrey E. Gundlach Building and extensive renovations to existing buildings. A $20-million commitment from New York State and Governor Kathy Hochul helped fulfill the expansion's budget and completes the $230 million capital campaign, the largest campaign for a cultural institution in the history of Western New York State.
Sponsored Content
Are you looking to enhance your business trip with a little leisure? Look no further than Portugal, a country renowned for its captivating blend of history, culture and natural beauty. And with TAP Air Portugal, you can effortlessly transform your business trip into an unforgettable bleisure adventure. Discover why Portugal and TAP Air Portugal are the perfect combination for an enriching and rejuvenating experience.
Ever since opening in 2021, Nobu London Portman Square has served as the focal point for many gatherings, stays and experiences. This fall the hotel's Nobu Bar adds four more reasons to visit with an exciting array of offerings, menus and events.