A stay at Royal Gorge Cabins is both convenient and luxurious. The cabins are located about a 15-minute drive from Royal Gorge Bridge. It's a perfect place to serve as a home base while exploring the wide array of surrounding recreational activities.
Check into Royal Gorge Cabins just off US Highway 50, across the highway from 8-Mile Bar & Grill — a wonderful place to dine. The reception desk is in a clearly marked building facing the highway.
Designed for couples, single king cabins feature one-bedroom with premium bedding, along with a flat-screen TV. A great choice for families is the double king cabin with two bedrooms. Our one-bedroom cabin was all on one level and included a spacious bedroom with mattress and bedding guaranteed to give you a good night's sleep. The kitchen was just right for morning coffee and breakfast. If we had another day, we would have enjoyed the BBQ grill on the patio, as well. The living room is spacious and comfortable. The electric fireplace offers just the right touch — a romantic ambiance in a mountain setting. We spent several hours cozying up on the couch while catching up on some Netflix movies. Peak season is summer, but cabin rentals are available year-round to enjoy the serene mountain beauty of Colorado.
The main draw to the Royal Gorge area is a combination of outdoor adventure and natural scenic beauty. It also tops the adventure bucket list of many a traveler. Our first bucket-list item was to walk across Royal Gorge Bridge. As the highest suspension bridge in America, it spans the canyon walls 956 feet above the gorge's floor and the Arkansas River. During the summer, all 50 state flags fly prominently along the 1,260-foot bridge. Since 2018, the bridge is now trademarked as "America's Bridge." It's a great family experience for all ages.
As a warm-up for our zip line adventure, we rode the Aerial Gondola for another perspective of the canyon. No reservation is required for the red gondolas, just line up in queue when ready to cross the canyon. Be sure to have your camera ready. Next, we headed to Cloudscraper Zip Line. This was my husband's first-time zip lining. And since Royal Gorge Zip Line is rated as the fastest zip line in North America (55–60 mph maximum speeds), the highest zip line in the country and the No. 1 Colorado zip line tour, he was guaranteed an optimal adventure. As a hands-free ride, it features state-of-the-art harnesses and braking systems so you can enjoy the ride.
The rush is fast. After we both completed our cross-canyon zip adventure, my husband admitted to me he was very scared and closed his eyes the entire time, so he didn't get any photos or video. As we came to Royal Gorge toward the end of September, the whitewater rafting had wrapped up for the season.
Prices vary based on time of year. A single king cabin ranges $419–579 per night.
Prices include free self-parking, coffee and tea, and WiFi.
The Royal Gorge Cabins are in Canon City, Colorado, in the middle of the Colorado Rocky Mountains. An incredibly diverse recreation area, adventurous people come for what many say is the No. 1 bucket-list activity in Colorado: zip lining over the Gorge. This is an experience not to miss! Travelers also come for whitewater rafting, fishing, riding the gondola over the Royal Gorge, and walking the highest bridge in America. The sights and scenery are simply breathtaking. It's about an 80-minute drive from Colorado Springs Airport. Or, if you are arriving in Denver, expect a little more than a two-hour (about 130-mile) drive.
45054 W U.S. 50
Cañon City, CO 81212
tel 800 748 2953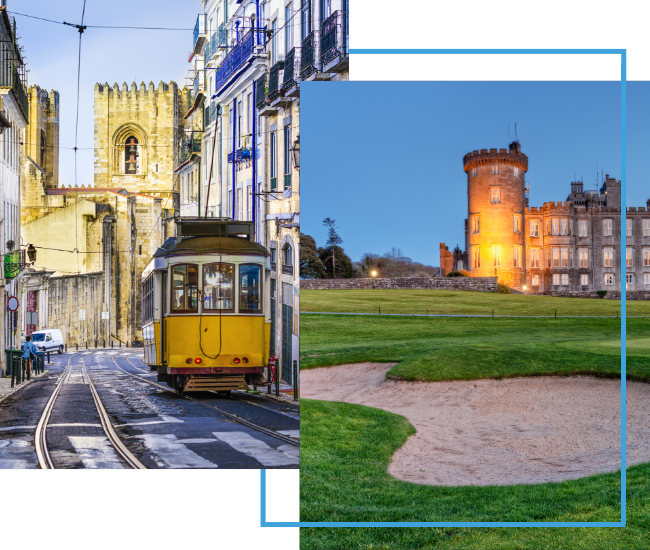 FX Excursions
FX Excursions offers the chance for once-in-a-lifetime experiences in destinations around the world.
Explore Excursions
Ideally positioned in Chicago's enticing River North district within a beautifully restored 1920's Art Deco structure, Freehand Chicago is surrounded by shops, museums, galleries and restaurants. The holiday season is the perfect time to visit — snowy cityscapes and glittering lights set the scene for shopping along the Magnificent Mile and State Street. Leisure time offers the opportunity to bask in the brisk winter air while ice skating in Millennium Park at McCormick Tribune Ice Rink. Complimentary ice-skating lessons are offered each weekend and on some winter season public holidays.
Sponsored Content
The Islands of Tahiti offer a range of captivating activities for travelers with diverse interests, from hiking to breathtaking waterfalls, riding horses on secluded beaches; swimming with sharks; or immersing in Polynesian culture through traditional dance, music and art. For watersports enthusiasts, the crystal-clear lagoons offer exhilarating experiences like surfing, kiteboarding and paddleboarding. And if you're looking to relax, the pristine beaches, overwater bungalows and tropical sun offer the perfect setting. With 118 islands and atolls to explore, island hopping is an excellent way to experience the full diversity of The Islands of Tahiti. With its blend of adventure, culture and relaxation, The Islands of Tahiti offer a truly unique travel experience.
Think of Tokyo and your mind may wander to the neon signs and bustling crowds of Shibuya and Shinjuku, or the tranquility of the Meiji Jingu shrine, but this huge city offers much to those who explore away from the main tourist areas.