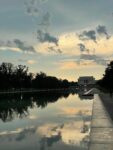 While I am not quite ready for pumpkin spice lattes, I already bought our fall wreath and started bringing out the spooky decorations. Does that mean I'm eager for fall? Most definitely! And I'm sure many of you can relate.
Although this summer was busy, it was also refreshing, light and full of great new memories. As you may already know, we celebrated the winners of this year's Leisure Lifestyle Awards, Wherever Awards and The Trazees at the gorgeous Kimpton Monaco Hotel Washington D.C. on Aug. 26; the evening was a beautiful success!
Gratefully, my boyfriend was able to join me, so I decided to extend the trip through part of the weekend and was able to get to know D.C. with him and one of my colleagues. We got to the Kimpton late afternoon the day prior to the event, and I went full-on into set-up mode as Nathan checked us in; later that evening the team enjoyed a delightful and cozy dinner at the sophisticated Bistro Bis. Curated and guided by renowned chef and owner Jeffrey Buben, two starters and two main courses each paired with a different wine, and a lovely and decadent gâteau opéra left us more than satisfied.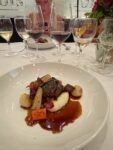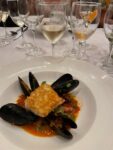 My favorite plates of the night were the potato-crusted cod Marseillaise and the beef Bourguignon. The former came on a bed of mussels and a hearty seafood and vegetable nage, whereas the beef was fork-tender and served atop a potato mousseline with carrots, trumpet mushrooms, pearl onions and bacon with a delectable red wine reduction. The whole experience was remarkable and one to write off as my top memory of this summer.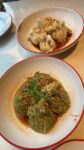 Early on Friday after the breakdown and packing were done, one of my colleagues and I walked to Farmers & Distillers for lunch — which came highly recommended by a few of our colleagues — where we had some savory and spicy pork and kung pao chicken dumplings. After that I headed back to the hotel to get some work done and, quite literally, rest, considering nobody told me getting used to heels post-pandemic was a thing, ha!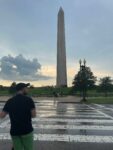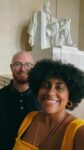 Needless to say, we took advantage of the Lime and Spin scooters to get us places later that afternoon. Though we got soaked and had to wait out the rain under a tree, we were able to ride scooters around the National Archives and Washington Monument; visit the Lincoln Memorial; the National Museum of African Art, where I was elated by this Billie Zangewa painting called Constant Gardener, shown in the "I Am: Contemporary African Women Artists" exhibit, and this piece by Ben Enwonwu. We even enjoyed a crazy virtual reality ride at the Air and Space Museum.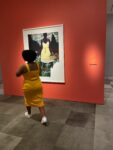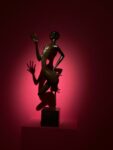 We wrapped up the day with a lovely dinner at Alta Strada and called it a night after riding our scooters to the White House … well, we tried to.
We headed out early the next morning and made it home in time to settle in for a relaxing Saturday evening. I only got a glimpse of this almost-fake-feeling city (you can call me Olivia Pope now, okay?) and can't wait to go back!
— Yasser Ogando, advertising & production manager
FX Excursions
FX Excursions offers the chance for once-in-a-lifetime experiences in destinations around the world.
I imagine that when writer Hans Christian Andersen mused, "Life itself is the most wonderful fairy tale," he was standing at the edge of Copenhagen's historic Tivoli Gardens, one of his favorite haunts, enlivened by the swirl of human happiness that surrounded him: children laughing; carousels spinning; games of chance played for prizes; lovers holding hands; hungry people whispering over sweets, hot drinks, beer and towering, open-faced smørrebrød, Denmark's quintessential sandwich. That fairy tale lives on today at the second-oldest amusement park in the world, a spectacle of folly architecture, bakeries, gardens, rides, restaurants, puppet shows and joy ... and which also happens to be one of the city's most storied places to convene for business.
Sponsored Content
GBTA's Convention 2021 will bring the business travel industry together for the first time in a long time. Once again, you'll learn and connect with experts and each other, along with discussions with leading thinkers, entrepreneurs and change makers addressing the issues that matter most.
The restored Park Hyatt Toronto reopened its doors, bringing luxury, sophistication and glamour alongside a nod to the hotel's Canadian heritage. Alessandro Munge of Studio Munge collaborated on the hotel's refresh, drawing inspiration from Canada's seasons and natural landscapes.