Even being a resident in the wonderful City of Brotherly Love, I am constantly finding myself learning and exploring the corners of the city. It is even fun for me to do a little bit of research to share with our readers but also for myself as each week or season comes with a slew of new activities, restaurants and events in Philadelphia.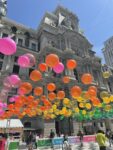 First and foremost, Philly is celebrating the 76ers in the 2022 NBA playoffs. They have made it into the second round and are currently 3–2 versus the Miami Heat. In fact, by the time you may read this, the Sixers will have either triumphed against the southern team or have been defeated. Locals from each part of the city, including myself, will find themselves a barstool to plant in for the game tonight, May 12 at 7 p.m.!
I wasn't surprised to find out Philadelphia was recently named one of the top 20 foodie cities in the country. With a recent(ish) addition of the Israeli Zahav and many other diverse choices, I would say we are within the top 10 or even five; but, of course, I am biased. If you'd like another option to experience the food in Philly without waiting three months for a reservation, there are plenty of pop-up food festivals to go around. The Italian Market's food festival will run May 21 and 22 on 9th Street, along with many others!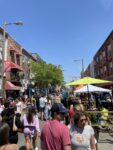 If you're looking for a fun weekend or even weekday activity, the Rothman Ice Rink by City Hall has been transformed into a disco-themed roller rink for the spring and summer. Tickets are only $10, and you can grab a bite to eat from the vendors before or after your ride.
I love how Philly comes alive in the spring. After a winter of working from home and cold, windy weather, it is so refreshing to see everyone out and about, roller blading, dining al fresco and enjoying the sun. As always, go Sixers!!!
— Haley Fogarty, advertising manager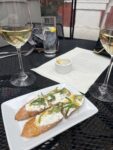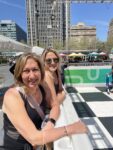 FX Excursions
FX Excursions offers the chance for once-in-a-lifetime experiences in destinations around the world.
Mövenpick, Accor's premium Swiss-born hospitality brand, officially launched its first property in New Zealand. Situated in Auckland, Mövenpick Hotel Auckland sets a new standard in the world of hospitality with unique and exciting amenities and a warm, contemporary design found throughout the property.
Sponsored Content
Set on a seaside bluff overlooking Land's End in Cabo San Lucas, Vista Encantada Spa Resort & Residences is a Baja paradise specializing in serene vistas and impeccable hospitality, offering a Pacific coast lifestyle with authentic Mexican touches. Guests can now earn a fourth night free at the stunning resort, plus a $100 resort credit, when booking through March 20, for travel through June 15.
Turkish Airlines offers premium travelers something new. After signing an agreement with fashion brands Coccinelle and Hackett, the carrier introduced redesigned premium amenity kits for its business-class passengers flying eight hours or more on long-distance flights. The new kits were introduced April 29.