This is a special week as I am visiting Yellowstone National Park for the first time, adding one more stamp to my National Parks Passport. I'm enjoying my stay in a cute little cabin in an area where you can cross three states in the span of 30 minutes. It's honestly a fantastic time to be at the park, on an off week, because the crowds are quite tame.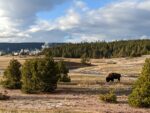 I can finally say I have experienced Old Faithful. We enjoyed some time in the general store to pick up some of the famous ice cream, which I traded for some hot chocolate because how do people eat that cold delight in such temperatures? After that it was time to see Old Faithful in real life. It's fascinating they've got the eruptions down to a science, although not precise. Hearing the pressure build up and to finally see the magnificent spout reach for the sky like the fountain show at Caesar's Palace in Vegas without the use of man-made technology was impressive. We visited various other geysers in the vicinity and even got a close-up experience with a bison enjoying his dinner. Apparently, the force of Old Faithful is more intense in the summertime, but it was impressive enough for a first timer like me.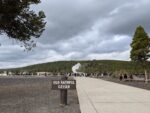 We later enjoyed a walk through Old Faithful Inn, built in 1904 with some of the most beautiful architecture I've seen recently. The property used to do tours, but, due to COVID, they are no longer doing them. You can still walk around and get a bird's-eye view of the lobby. All guests are required to wear masks inside the property. The terrace here is another great location to see Old Faithful with a warm drink in hand.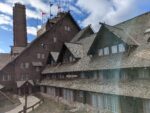 I'll have more to report in my next blog!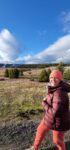 — Maria Angeles, account executive
FX Excursions
FX Excursions offers the chance for once-in-a-lifetime experiences in destinations around the world.
Galataport Istanbul, a new cruise and lifestyle destination on the Bosphorus in Istanbul, welcomed its first ship, SeaDream II, on Oct. 1. Approximately 150 passengers and crew from Bulgaria Varna arrived at 10 a.m. for a two-day homeport operation before continuing to Bulgaria Burgaz.
Sponsored Content
Without a doubt, the pandemic changed the role of airports in the travel industry. Hamad International Airport's role evolved in many ways since the pandemic hit. Now, more than ever, airports are responsible for creating a secure passenger experience. As the gateway to Qatar and the world, the safety and wellbeing of staff and passengers has always been at the core of Hamad International Airport's strategy.
The countdown to Halloween weekend is on! Are you are still unsure about plans? Do you go to a house party? Stay in to hand out candy? Try something different this year and join Philadelphia's  The Mütter Museum at its 6th annual Mischief at The Mütter.