Quick Question: Am I the only person who's never heard of frozen s'mores?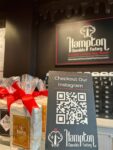 Talk about a new twist on an old childhood treat! Frozen s'mores are one of the most popular items available at Hampton Chocolate Factory at Sparkman Wharf in Tampa. I admit, the handwritten sign in pink chalk near the door caught my attention. It seemed like an impossible juxtaposition; like underwater leather or government efficiency. S'mores are made for campfires, with ooey-gooey half-burned marshmallows, unevenly melted chocolate and broken graham crackers smooshed together. Why on earth would anyone try freezing them?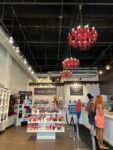 Ultimately, my curiosity was more compelling than my pomposity, so I sauntered inside.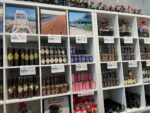 Adorable gifts of chocolate covered expresso beans, berries and nuts lined the walls, along with homemade, flavored marshmallows and assorted gift bags of coffee and other tasty treats. When I turned the corner, I saw the menu of custom frozen shakes, luxurious ice cream sundaes and soft-serve ice cream sandwiches made of two, chocolate-dipped, hand-held, liege Belgian waffles.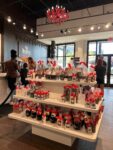 I noticed my willpower plummeting with delicious dessert options accosting my every move, so I decided to dance with the one that brought me and asked about the slightly confounding frozen s'mores.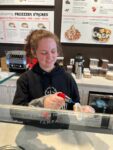 The server said they were pretty incredible — and immediately asked which flavor I was leaning towards. When I told her the salted caramel with dark chocolate was likely my favorite, she smiled with a nod and politely replied, "Mine too."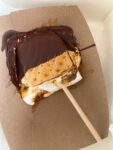 After selecting a s'more on a popsicle stick from the freezer, she then grabbed a small kitchen torch and began gently crusting my marshmallow. Next, she dipped half the treat in dark chocolate and drizzled the top with salted caramel before finally placing it in a to-go box for me. It melted a bit in the box as I walked, but as I sat down to take my first bite, I knew I'd died and gone to sugar heaven.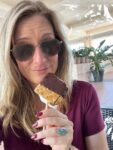 Even though there was no smoke from a crackling campfire and no sticky fingers from attempting to grasp the gooey edges of my spongy marshmallow, I must say that s'more was darn tasty. The combination of flavors and the sweetness of the frozen marshmallow was delightfully decadent. So much so, I actually took a break after eating only half and watched the rest of my s'more melt in the box as it casually fell off the round wooden dowel.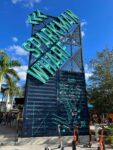 Lucky for me, I'm not a quitter. After a few moments to re-set my palate, I enjoyed the liquified remains of my dessert and licked my sticky fingers clean.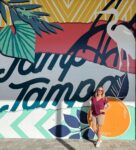 Pomposity and dignity be damned!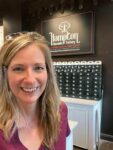 — Carrie Cox, account executive
FX Excursions
FX Excursions offers the chance for once-in-a-lifetime experiences in destinations around the world.
One of Ibiza's hottest restaurant destinations since its opening five years ago, Bottega il Buco, draws legions of fans with the addition of new head chef Max Rivera Papic, whose kitchen credits include skills honed under the tutelage of Alain Ducasse at The Dorchester, London.
Sponsored Content
Global business travel is making its way back, even as the pandemic and other world events continue to challenge its return. In a recent poll from the Global Business Travel Association, more than four in five respondents (86 percent) from across the industry said they feel more optimistic than they did at the beginning of the year. Business travel bookings, the need to travel to do business and employee willingness to travel are all on the rise.
Ski season is around the corner. Now is the perfect time to plan your winter ski getaway. These Colorado resorts offer deals designed for skiers.