My husband and I love exploring new places in New Jersey. There are many great, unique spots a short drive from our home. Recently, we visited two destinations new to us: Baldpate Mountain and Bivalve.
Ted Stiles Preserve at Baldpate Mountain is located in Titusville, New Jersey. The park offers picnic areas and trails for hiking, mountain biking and horseback riding. We went for a hike recently. There are several trails in the park, totaling about 7 miles when combined. On our visit we walked a few of the trails for just shy of 5 miles total. It was a hot day, but the park offers plenty of shade. There is about a 1,100-foot elevation gain in the park, with beautiful views of the surrounding land from the summit of Baldpate Mountain. We look forward to visiting again on a cooler day.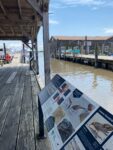 Another weekend we wanted to take a drive and searched for interesting places not too far from our house. We decided to visit Bivalve, a small community further south in Port Norris, New Jersey. Visitors can stop at Bayshore Center at Bivalve, home to the Delaware Bay Museum and oyster shipping sheds. The road is partially lined with shells and looks like no place else we had ever visited. Unfortunately, the museum wasn't open during our visit, but we enjoyed a brief walk near the water before heading home.
We're already considering destinations for our next New Jersey exploration day.
— Katie Skrzek, vice president/digital director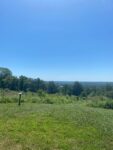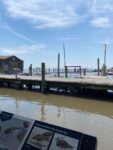 FX Excursions
FX Excursions offers the chance for once-in-a-lifetime experiences in destinations around the world.
Meeting planners looking for a more environmentally conscious destination for their next event need look no further: Barcelona is it. Fira de Barcelona, one of Europe's most important trade event organizations, commits to making events greener at facilities like CCIB, the Barcelona International Convention Center. By looking to local wind and solar sources, among other natural processes, Barcelona makes a significant impact by leaving smaller carbon footprints in the future by using zero-mile, or entirely local, energy.
Sponsored Content
Copa Airlines is celebrating its 75th anniversary by showcasing a Boeing 737-800 NG in an aircraft livery that harkened back to the airline's look in the 1990s. During that time, Copa Airlines launched an expansion of their network to become the Hub of the Americas®, changing the way to travel to and connect in our Continent.
Villa specialist Maya Luxe offers guests curated and bespoke accommodations in Mexico's Riviera Maya. This local company works with companies in the region to provide unique itineraries for guests to enjoy, from tequila tastings to cooking classes to in-house spa services. Unlike other rental companies, Maya Luxe caters to a high-end market in which homeowners enjoy a concierge service to help them provide the best experience for guests.