Don't get me wrong: I had a great college experience. But to say I wish I was back in the constant grind of homework and studying wouldn't be the entire truth. Luckily for me, I have two younger sisters completing their senior years at their respective schools, allowing me to vicariously live through the fun parts of college.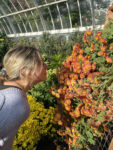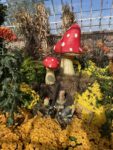 This past weekend was a perfect example of the above. I made the 4.5-hour drive to Pittsburgh with my mom and sister to visit our Pittsburgh Panther for the weekend.
A family weekend away typically means a jam-packed itinerary with food and fun top of mind. There was no shortage of either as my sister Sam had a weekend of Pittsburgh fun planned, complete with a welcome gift of Pitt tees! After a hearty breakfast of bagels and spreads at her place, we packed in the car for a stroll in the Strip District, where you can find Pitt gear, trinkets and fun local food. My favorites were Grandpa Joe's Candy Shop and Roxanne's Dried Flowers. To get away from the crowded streets of the Strip District, we spent our afternoon at Phipp's Flower Conservatory to check out the autumn- and Halloween-themed floral exhibits.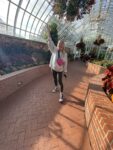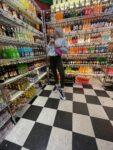 Sunday is generally for hugs and goodbye kisses as we make our way back home, but before we left with all of our goodies and souvenirs, we stopped for brunch on Pitt's campus to enjoy the beautiful weather and yummy dishes. The Porch is the perfect place for a bite in the center of campus with a beautiful view of "Cathy," Pittsburgh's sky-high cathedral.
Now I write this blog post happily at my desk while I let the real college students get back to their studies. H2P!
— Haley Fogarty, advertising manager
FX Excursions
FX Excursions offers the chance for once-in-a-lifetime experiences in destinations around the world.
Galataport Istanbul, a new cruise and lifestyle destination on the Bosphorus in Istanbul, welcomed its first ship, SeaDream II, on Oct. 1. Approximately 150 passengers and crew from Bulgaria Varna arrived at 10 a.m. for a two-day homeport operation before continuing to Bulgaria Burgaz.
Sponsored Content
GBTA's Convention 2021 will bring the business travel industry together for the first time in a long time. Once again, you'll learn and connect with experts and each other, along with discussions with leading thinkers, entrepreneurs and change makers addressing the issues that matter most.
The countdown to Halloween weekend is on! Are you are still unsure about plans? Do you go to a house party? Stay in to hand out candy? Try something different this year and join Philadelphia's  The Mütter Museum at its 6th annual Mischief at The Mütter.