House-sharing platform Airbnb sued New York City June 1 over the city's implementation of new restrictions limiting short-term rentals. Originally formed in 2022, the ordinance would require homeowners to register with the mayor's office, reveal who lives in the property and agree to comply with construction, zoning and maintenance ordinances.
Airbnb called the new ordinance "extreme and oppressive," leaving the company no other option but to sue the city.
In 2021, a new law aimed to stop illegal short-term rentals by requiring hosts to register with the city. According to state law, short-term rentals have mostly been banned if hosts are not present. That said, Airbnb and New York City have yet to agree on how extensive prohibitions and other city codes should be.
New York City announced it would begin enforcing this new law in July, but, since the filing of the lawsuit by Airbnb, the city will now review the lawsuit.
This lawsuit isn't the first one against a city or state. In 2016, Airbnb sued New York over a ban on short-term rentals. Generally, short-term rentals mean a rental or stay of 30 or less consecutive days. Airbnb dropped the 2016 lawsuit after the state agreed not to enforce the law. In 2020, Airbnb settled a lawsuit against New York City over monthly reporting requirements for its listings.
Other cities and states across the country continue to face conflicts with the house-sharing platform. A federal appeals court recently ruled a New Orleans law restricting licenses for short-term Airbnb-style rentals to city residents as unconstitutional.
Critics of Airbnb cite its short-term rentals fuel the shortage of affordable housing for residents, especially in vacation towns. In fact, these issues exist outside of the United States, as well. Florence, Italy, announced an immediate ban as of June 1 on new vacation rentals in the city center.
In Dublin, Ireland, the city government aims to set stronger controls on short-term rentals, a decision that will greatly affect Airbnb and other similar platforms. Dublin is currently experiencing a housing crisis, and the decision hopes to encourage the release of more long-term accommodation.
The city of Amsterdam allows residents of its historic center to rent out their homes to tourists again after a court ended a ban on vacation rentals. In 2021, Amsterdam outright banned rentals through Airbnb and other platforms in three areas around the central canal ring. The court quickly lifted this ban, claiming it had no legal basis.
As New York City continues to review the lawsuit, Airbnb continues to offer short-term rentals in the city as of the time of publication.
What are your thoughts on this lawsuit? Have you stayed in an Airbnb before? What was your experience like? Do you think cities with housing crises should be allowed to ban short-term rental platforms? Tell us your thoughts. Email us at [email protected]. Please include your full name and location.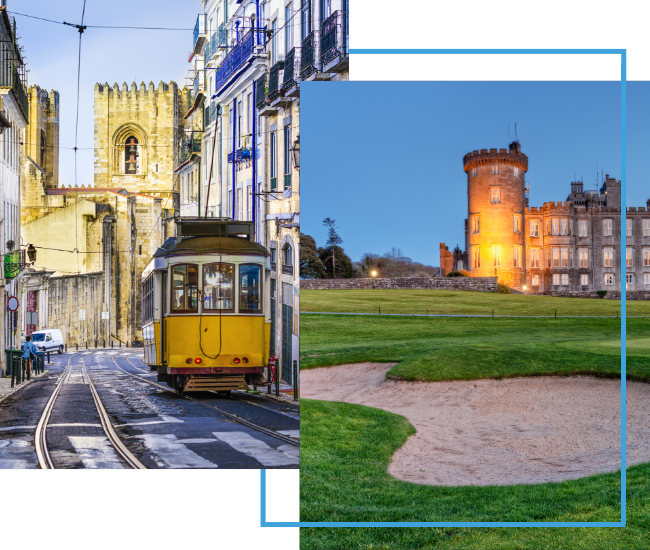 FX Excursions
FX Excursions offers the chance for once-in-a-lifetime experiences in destinations around the world.
Explore Excursions
There is something magical about sipping a glass of local wine while watching the sun slip into the Aegean Sea as the afterglow tinges traditional, white-washed Cycladic houses with glorious shades of rose, purple and gold. Ancient Greeks believed Helios, the Sun God, caused sunsets by driving his fiery chariot into the sea. Standing at water's edge in Mykonos, watching the sky slowly turn from purple to inky black, you almost believe it.
Sponsored Content
Learning more about our readers' travel habits and preferences ensures Global Traveler delivers the content you desire. As the travel industry has adapted and changed over the last few years, it's more important than ever to connect. To best meet your short- and long-term travel content needs, please help us!
The prospect of a post-visit treasure hunting session inside the shops of landmark museums such as the Louvre in Paris, the Uffizi Gallery in Florence and The British Museum in London can be irresistible. However, some of Europe's smaller and more unusual museums boast retail spaces with a surprising "wow" factor, often as well-curated as the galleries.