Paradisus Palma Real Golf & Spa Resort's elegant outdoor veranda, outfitted with its Ginger Signature Bar and breezy contemporary lounge seating arrangements, gracefully winds around the front of the property into the main lobby, down the stairs and out to its impressive Colonial Square. The square is framed by pools and Bávaro Beach oceanfront and flanked on each side with several of the all-inclusive resort's nine dining options and YHI Spa. Architect Alvaro Sans, chief architect for Meliá Hotels International properties, interprets Colonial-Caribbean influenced architecture using native organic materials such as raw coral and hardwoods for a look communicating luxury in a tasteful way.
The resort's look is also reflected in the hotel's relaxed yet astute approach to service and amenities. The separate check-in area for "Reserve" guests has the requisite spread of snacks, coffee, tea and infused water. However, what truly establishes this property as the most elevated among Meliá's five properties is its not-too-sweet, zero-proof welcome drink carefully put together as any craft cocktail available at any of the 11 bars on property.
The 596 rooms renovated during a $40 million makeover completed last December are rendered in an aesthetic that could be best described as modern Caribbean minimalism. Furnishings are relatively simple, but polished and plush. Paradisus' food and beverage program, meanwhile, adds a refreshing twist to the all-inclusive model. While it does not present itself as a wellness resort, many offerings at most of its restaurants are healthy without trying too hard fresh thanks to the way locally sourced fish, seafood, fruits and vegetables are pulled together.
Between the beach-facing Mediterranean-Caribbean Santé, Kanna beach club and Flora, there is an abundance of flavorful chilled ceviche and interesting interpretations of gazpacho soups, salads, and grilled fish and shrimp dishes. While Argentine-style
steakhouse Mina is the most indulgent of the restaurants, specializing in grilled steaks prepared with delightful glazes and marinades and rich side dishes, there are also grilled chicken, seafood and vegetarian/vegan options. Green salads at all the dining venues are topped with delicate, mostly dairy-free dressings that can be ordered as a starter or side as a substitute for starchier favorites.
Cocktails and zero-proof drinks at the restaurants; casual beach and pool bars; and fancier cocktail lounge bars such as Rum Republic Spice & Sugar Bar, Between Lounge Bar and aforementioned Ginger Signature Bar are made with care, using fresh-squeezed juices (passionfruit is one of the ingredients of choice) and botanical garnishes. The Winery, meanwhile, ups the sophistication ante with tasting sessions accompanied with charcuterie plates and led by astute sommeliers.
The YHI Spa, with seven treatment rooms and some outdoor areas in the resort, continues its sensory theme with simple interior design, providing a clean backdrop for a classic  east-meets-west designed relaxation and healing treatments putting greater focus on peace of mind.
Its new Destination Inclusive program (exclusively for guests of the top-tier The Reserve or Nikté suite categories at Paradisus Palma Real Golf & Spa Resort) is designed to provide guests a true sense of place with off- and on-property activities organized by local guides incorporating fitness, light adventure, and Dominican art and culture. Examples include a private catamaran ride to a rustic beach for a tranquil oceanside class with a lively local crew. Other life-enriching activities include a session covering the secrets of chocolate, crafting a piece of jewelry, tennis, volleyball, beach soccer, mixology classes and cooking classes.
Golf reservations at the 27-hole/par-72 Cocotal golf course designed by Jose Gancédo can also be made for The Reserve and Nikté guests.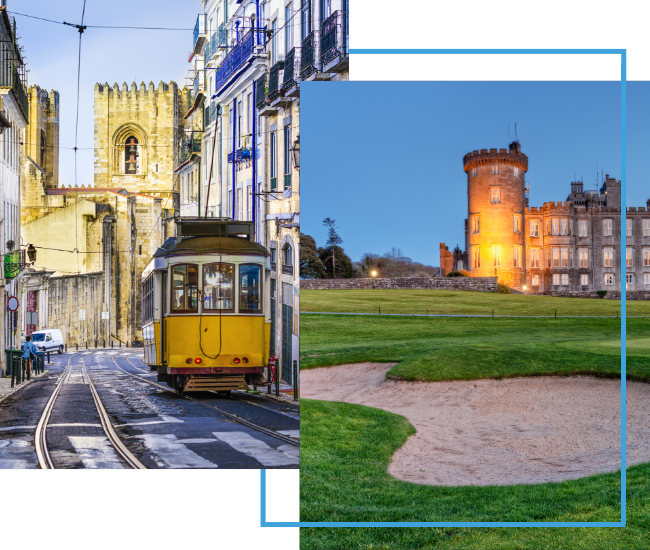 FX Excursions
FX Excursions offers the chance for once-in-a-lifetime experiences in destinations around the world.
Explore Excursions
More than 22 million visitors pour into Bangkok each year, adding to the roughly 11 million residents of the Thai capital famous for its bustling streets. Packed with food carts, markets and cultural spectacles, life in Bangkok is unusually defined by its vibrant street scene, both day and night. That means you don't necessarily need a solid plan when heading out on any given evening.
Sponsored Content
One affordable plan can protect an entire year of trips: business or pleasure, short or long, domestic or international.
As first-time restaurateurs, but with plenty of hospitality-related experience, Ria and Kevol (Kev) Graham were not entirely comfortable opening their first restaurant in the Brooklyn neighborhood of Williamsburg, where several upscale restaurants and 5-star hotel dining is just a block away. And to make matters worse, they opened in July 2020, when New York City was in the middle of the COVID-19 pandemic.