A big draw for me in picking Maine as the destination of choice for our August vacation was the lobster … and the chowder and other seafood. And the blueberries. And the whoopie pies. So, basically, the food.
Last week I shared more on our first culinary experience in Kennebunkport, at Mabel's Lobster Claw. This week, here's a glimpse at some of the other delicious stops we made along the way.
That evening in Kennebunkport, my quest to eat lobster at as many meals as I could continued with lobster macaroni and cheese at Pier 77. After a lobster boat tour the next day (I sense you're seeing the theme here), we grabbed lunch at HB Provisions, where I made sure to pick up a whoopie pie to go. It was so good there was no time for a picture.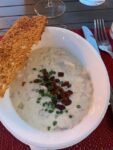 I'll save our visit to Portland for another blog. There, we went on a happy hour tour focused on exploring Portland's well-known food scene. We enjoyed dinner that evening at our hotel, Inn by the Sea in Cape Elizabeth, in Sea Glass restaurant. I couldn't wait to try the signature blueberry butter, and the New England clam chowder here was a standout. Of course, I ordered the lobster entrée, which was lobster gnudi dumplings. I'd be remiss if I didn't mention the unbelievable almond-stuffed French toast at Sea Glass for breakfast the next morning.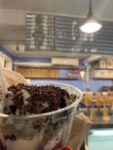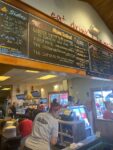 In Bar Harbor, we dined at Geddy's, where it was a must for me to try the famous blueberry margaritas. Here we shared calamari, sampled the clam chowder (obviously), and I enjoyed the lobster cobb salad, while my husband went for fish and chips. Before heading back to our hotel, we stopped at Mt. Desert Island Ice Cream, which ranks on many of the nation's best ice cream lists. I paired a scoop of cookies & sweet cream with a scoop of blueberry buttermilk. The creamy ice cream deserves its accolades.
After a morning whale watching excursion, we drove to Southwest Harbor's Beal's Lobster Pier. One of the last things on my list to try was blueberry soda, which was surprisingly tasty. I also needed another blueberry margarita for comparison purposes, and Scott had a Maine twist on a Long Island iced tea which incorporated fresh blueberry purée. We then shared a lobster grilled cheese and a buffalo lobster roll, which had a buffalo sauce-tinged butter poured over the warm lobster pieces.
Delicious. Each and every bite.
— Kim Krol Inlander, editor in chief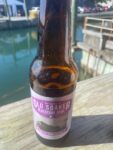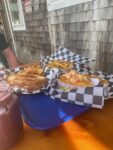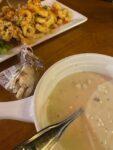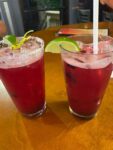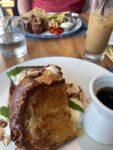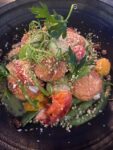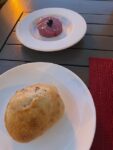 FX Excursions
FX Excursions offers the chance for once-in-a-lifetime experiences in destinations around the world.
I imagine that when writer Hans Christian Andersen mused, "Life itself is the most wonderful fairy tale," he was standing at the edge of Copenhagen's historic Tivoli Gardens, one of his favorite haunts, enlivened by the swirl of human happiness that surrounded him: children laughing; carousels spinning; games of chance played for prizes; lovers holding hands; hungry people whispering over sweets, hot drinks, beer and towering, open-faced smørrebrød, Denmark's quintessential sandwich. That fairy tale lives on today at the second-oldest amusement park in the world, a spectacle of folly architecture, bakeries, gardens, rides, restaurants, puppet shows and joy ... and which also happens to be one of the city's most storied places to convene for business.
Sponsored Content
GBTA's Convention 2021 will bring the business travel industry together for the first time in a long time. Once again, you'll learn and connect with experts and each other, along with discussions with leading thinkers, entrepreneurs and change makers addressing the issues that matter most.
The restored Park Hyatt Toronto reopened its doors, bringing luxury, sophistication and glamour alongside a nod to the hotel's Canadian heritage. Alessandro Munge of Studio Munge collaborated on the hotel's refresh, drawing inspiration from Canada's seasons and natural landscapes.