I've had some time recently to do several different things, including planning my next trip. I've always wanted to visit the United Kingdom, and I hope, after all this, I can finally make it!
Capitals such as London, Belfast, Edinburgh and Cardiff offer travelers a variety of history, culture and entertainment. Whether enjoying views of Big Ben and Buckingham Palace in London, shopping for fine textiles in Edinburgh, or exploring ancient moors and castles by car in Northern Ireland and Wales, the UK offers something for every taste and style.
One of the destinations I'm most excited about is Edinburgh, the capital of Scotland, because it's famous for its tradition, culture and festivals. To be honest, I've been looking around globaltravelerusa.com for more information about what I could do or see there, besides the research I've been doing for years. I know there are some basic things I need to do, like take a long walk through the center to discover the World Heritage sites of the Old City and the New City, as well as the museums and galleries. Then stop to enjoy a delicious meal made from fresh Scottish products before heading to any of the many events taking place in Edinburgh, such as the famous cultural festivals in the summer or the music, lights and Ceilidh festivals during winter. Of course, right now, everything is pretty uncertain due to the virus, but I'm positive. I know we will travel again.
Maybe we can't travel yet, but doing research and hoping for our next trip is a good distraction. The time will come when we'll be able to do all the things that for now we can only imagine.
— Mariana Zenizo, account executive & media rep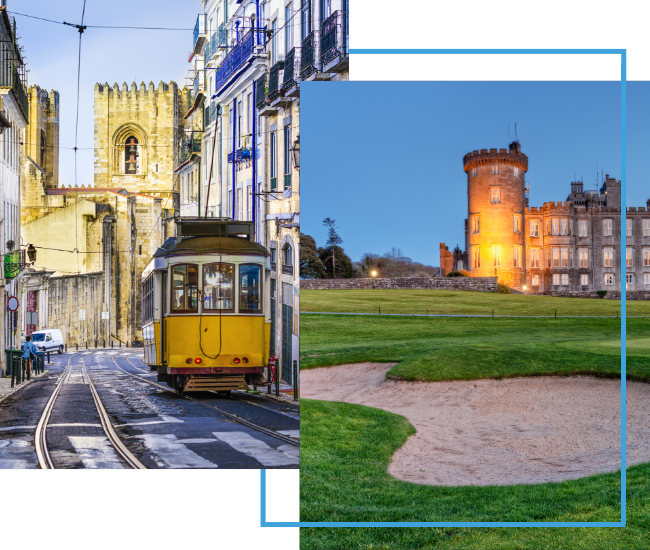 FX Excursions
FX Excursions offers the chance for once-in-a-lifetime experiences in destinations around the world.
Explore Excursions
Imagine yourself lounging in a stone cottage suite with a fireplace and freestanding tub, sipping hot chocolate in a rustic game and reading room with a raftered ceiling, and ice skating and cross-country skiing in the crisp mountain air. Sounds pretty perfect, doesn't it? Especially when you add in seasonal touches.
Sponsored Content
In an increasingly digital and interconnected world, the Global Business Travel Association (GBTA) Convention remains an indispensable platform for business travel industry professionals seeking to make the most of the power of face-to-face connections. Taking place August 13–15 in Dallas, the 2023 GBTA Convention provides the unique opportunity for professionals and companies to join visionaries, thought leaders and industry experts for meaningful networking, cutting-edge insights and inspiring innovation.
For the first time in Olympic history, when the 2024 Summer Olympics kick off on July 26, 2024, they will not do so in a stadium. Instead of an Olympic venue, the entire city of Paris will become the Olympic stadium, hosting the games among monuments, on bridges and on the grounds of some of the world's most historic sites. The Opening Ceremony will take place on the River Seine, where athletes will drift along on a flotilla of boats as spectators wave them on from the quays and bridges throughout the city.