Before I dive into sharing the bliss that was my recent trip to Los Cabos with you, I must share how our team kicked off this week at our Yardley headquarters. Between business trips, event planning, meetings and more meetings, things have been busy, and boy, it feels good. Everything is lively and moving, just how I like it.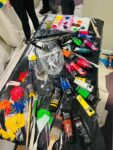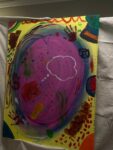 Taking this and the fact our schedules continue to fill up, our publisher and CEO, Fran, put together a laid-back and relaxed team-building activity on Monday afternoon: painting and sipping at the office. I mean, what's better on your first day back in the office after vacation?
Fran did all the prep work: got the tools, covered the surfaces and primed the canvases. We then formed teams per department to work on two of the three shown in the pictures here, and we all collaborated on one. He even had a bowl full of prompts to serve as inspiration for our pieces and guide us through the activity.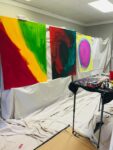 It was fun and mentally stimulating to play around with color and the act of using our hands to create something visually pleasing. A creative jazz playlist from Spotify played in the background and we enjoyed some wines and a light and delicious spread of cheeses, meats, fruit and vegetables. And the hummus; how could I forget lemon dill hummus?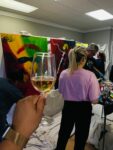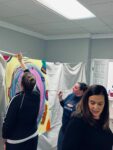 It was indeed a great way to connect, as we're mostly working remotely, and also to meet and welcome to our offices our new director of sales, Alaina Cagliostro. We'll all be together again soon when we head to New York City to celebrate the winners of this year's Leisure Lifestyle Awards and Wherever Awards from whereverfamily.com; keep an eye out for the official announcements by the end of this month!
— Yasser Ogando, advertising & production manager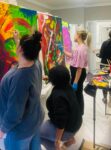 FX Excursions
FX Excursions offers the chance for once-in-a-lifetime experiences in destinations around the world.
Sponsored Content
Considering an autumnal adventure or Thanksgiving trip this year? Well, with walkable cities, cozy pubs and lots of seasonal festivals, the island of Ireland is calling. And if you need more reasons to Press the Green Button and go, take a look and see what awaits you on the Emerald Isle …
National Rum Day is right around the corner on Aug.16, meaning it's time to start planning your celebration. Sandals Resorts, the all-inclusive Caribbean resort company, shares recipes from mixologists, allowing rum fans to celebrate as if they are staying on property.