During the Christmas holidays, most people in this area think of New York City as the place to visit. Times Square, Macy's, the Christmas Villages in and around Central Park and all the activities at Rockefeller Center are all a must-see during this time of year. However, few realize downtown Philadelphia has just as much to offer. It's closer to home, less expensive to visit and condensed in one area, with Philadelphia's City Hall the focal point for a holiday winter wonderland.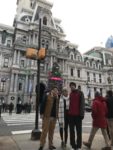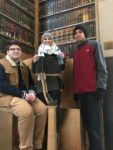 My family decided to check out the holiday splendor closer to home this year. It was much nicer driving into downtown Philadelphia than making the trek to New York City. Our first stop was City Hall. The Deck the Hall Light Show was once again illuminating City Hall through the holiday season. The light show is set to festive music and is projected onto the Market Street side of the building through New Year's Day. Catch the show between 5:30 and 8:30 p.m. daily.
New for the 2019 season, professional pianists and organists will be on site every week for Play the Lights. Play the Lights allows visitors to become a part of the magic with every note played. This interactive instrument functions like a normal keyboard but with added visual effects projected onto the façade of City Hall with each note played — very cool and a definite sensory treat!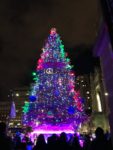 In addition to the light show, a mini amusement park was set up in and around City Hall, with the Ferris wheel the highlight. The packed ice skating rink was also a major draw. But, of course, the main attraction is the Christmas tree. We stayed until darkness to watch the lighting of the tree. It was definitely worth the wait.
Aside from all the activities at City Hall, the other reason visitors come is to visit The Christmas Village, an annual outdoor Christmas market event in Love Park. Vendors in wooden booths sell international seasonal holiday gifts, ornaments, arts and crafts, as well as European food, sweets and hot beverages. The Christmas Village is modeled on the style of traditional German Christmas market events, such as the famous Christkindlesmarkt in Nuremburg. As in past years, the Village is open from Thanksgiving Day through Christmas Eve.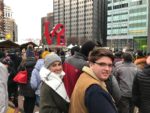 We spent the majority of our time at the village fighting our way through the dense crowd viewing all the unique gifts offered for sale. Several wooden booths and tents sold food specialties such as German bratwurst, schnitzel and Bavarian pretzels. A wide assortment of traditional sweet Christmas food items, like roasted nuts, cotton candy, chocolate-covered fruits, waffles and crepes, were also offered, in addition to hot drinks such as hot chocolate, coffee and tea.
After spending more than we had anticipated on last-minute gifts and sampling more food than we should have, we left the village happy we had experienced one of the traditional treats in our own backyard. Visiting downtown Philadelphia during the Christmas holiday season is now going to be an annual tradition for my family. If you haven't visited, please make it part of your holiday activities next season. You'll leave with a new family tradition for many years to come.
— Bill Lodzinski, director of sales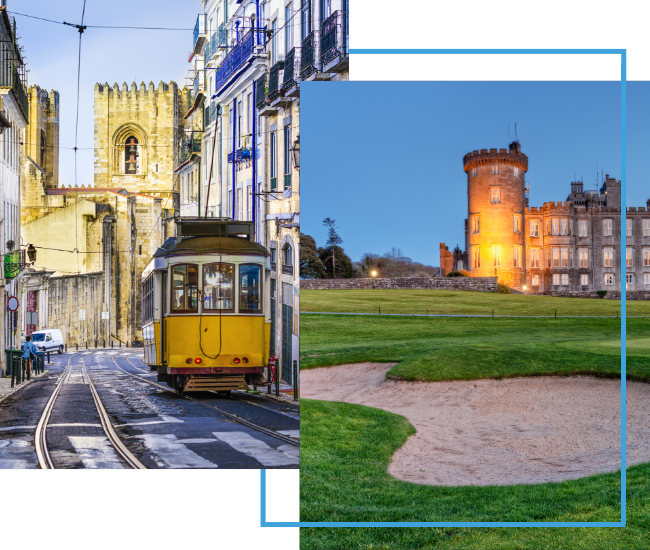 FX Excursions
FX Excursions offers the chance for once-in-a-lifetime experiences in destinations around the world.
Explore Excursions
Corsica with steep, gray cliffs overlooking the Mediterranean and sandy beaches attracting summer visitors, is a French-governed island sometimes confused with Sardinia and Sicily, Italian islands to the south. Fortunately, all three islands share the same love for good wine, food and sun-splashed beaches.
Sponsored Content
Whether it's the people, the craic (fun) or the coasts, travelers always find something to love about the island of Ireland. What fills your heart?
If you're ready to do a little holiday catch-up with your besties, make a beeline for Conrad New York Downtown. The lobby metamorphosed into a holiday forest of heavenly scented, decorated Virginia Spruce trees. Make your first stop ATRIO Barista Station in the lobby for a complimentary hot spiced apple cider (until Dec. 3) or hot chocolate (Dec. 22­–24).