You saw it right: drinking while throwing axes! Axe & Bull in Sarasota, Florida, offers indoor axe throwing, where guests can bring their favorite beer or wine for consumption during a thrilling, physical, hands-on experience.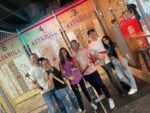 Last week I had the chance to test my throwing skills with a group of friends, challenging each other to games such as 21 and Cricket on an extra-large wooden target board. Before we began, an instructor provided tips for our safety and educated us on the best way to throw the axe. He remained by our side for much of our first game until we all got the hang of it. The new experience was exciting and gave me a spark of adrenaline as I threw the object toward the target. It was satisfying to hear the thud as the blade sank into the soft wood.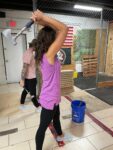 Now that I have gone once, I would love to go again to see how my skills have improved and to try out new games such as Around the World, Humans vs. Zombies, Horse, or Landmines. But, unfortunately, it's not every day I get my hands on an axe. Luckily Axe & Bull allows you to pre-book one- to two-hour sessions on their website, axeandbull.com. Looking forward to throwing again soon!
— Christyn Pek, business development executive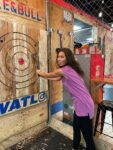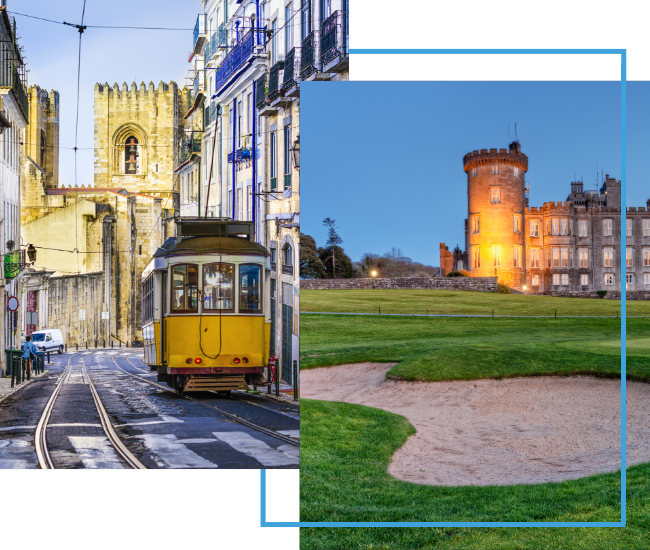 FX Excursions
FX Excursions offers the chance for once-in-a-lifetime experiences in destinations around the world.
Explore Excursions
Imagine yourself lounging in a stone cottage suite with a fireplace and freestanding tub, sipping hot chocolate in a rustic game and reading room with a raftered ceiling, and ice skating and cross-country skiing in the crisp mountain air. Sounds pretty perfect, doesn't it? Especially when you add in seasonal touches.
Sponsored Content
From the moment you step onboard Air Tahiti Nui's Tahitian Dreamliner, you will be transported to The Islands of Tahiti. The French Polynesian carrier considered every detail to awaken its passengers' senses, creating the feeling you are already on the Islands while 30,000 feet in the air.
For the first time in Olympic history, when the 2024 Summer Olympics kick off on July 26, 2024, they will not do so in a stadium. Instead of an Olympic venue, the entire city of Paris will become the Olympic stadium, hosting the games among monuments, on bridges and on the grounds of some of the world's most historic sites. The Opening Ceremony will take place on the River Seine, where athletes will drift along on a flotilla of boats as spectators wave them on from the quays and bridges throughout the city.