Norfolk, Virginia, is known for its history, art and large community of military personnel. Travelers visiting the area can easily take in all that Norfolk has to offer in a day or two.
Start your day with coffee and breakfast at Vessel Craft Coffee, located inside of Selden Market and offering unique coffees like the rose water latte, cold brew oolong lavender fizz and bourbon barrel aged coffee. After you get your caffeine fix, stroll through the shops in Selden Market and visit Sugar & Grace luxury candle bar, Lorak Jewelry and Kor Vintage. Keep in mind the market is only open Thursday through Sunday, so check hours before arriving.
Take a quick, 20-minute drive to Norfolk Botanical Garden. Entry is $15 per adult and the garden is open daily, 9 a.m.–7 p.m. With more than 60 gardens to explore, travelers can easily spend the entire day smelling roses, visiting bee hives, getting kisses from the butterfly house and marveling at the century-old bonsai trees. For lunch, eat at Marigold & Honey Cafe, located inside of the garden. Dishes are garden-inspired and prepared with fresh ingredients. Sip on local beer, wine or lemonade. Gluten-free and vegan options are available.
After your hunger is satiated, continue exploring the garden or head to Nauticus, featuring the Battleship Wisconsin. Climb aboard the massive ship and learn about one of the largest battleships ever built by the U.S. Navy. The vessel has guided or self-guided tours to take at your leisure.
Finishing up the day, head to O'Connor Brewing Company for some pre-dinner beers. Best known for its El Guapo Agave IPA, O'Connor Brewing also has sours, wheat ales, stouts, lagers, pilsners and other IPAs that will quench anyone's thirst after a long day of walking. Sit inside the large building where production of the beer takes place or outside by one of the fire pits. Weekends boast local live music and food trucks.
To end the night, grab some dinner at Canvas Social. Bright and colorful, this spot is sure to take your taste buds to the next level with Caribbean-inspired food. Try the plantain nachos with the Canvas Social special sauce, or the pan-roasted salmon with a lemon saffron Champagne and cream sauce and lemon confit.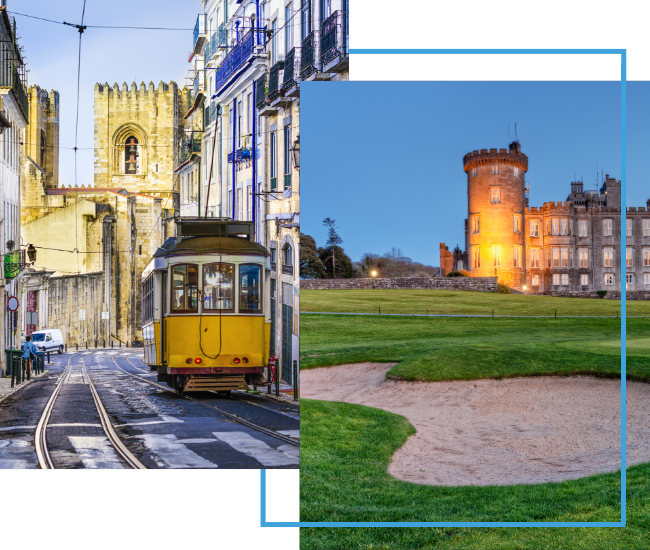 FX Excursions
FX Excursions offers the chance for once-in-a-lifetime experiences in destinations around the world.
Explore Excursions
It's time to start dreaming of your next trip. Here's some destination inspiration for you. Take a visual journey through these U.S. Christmas markets with us.
Sponsored Content
Filled with hidden treasures waiting to be discovered, Seoul invites travelers to unearth its many gems, and Seoul Tourism Organization is here to help travelers do just that. Through thoughtfully created initiatives like the Theme Tourism County Competition, Seoul Tourism Organization works closely with local districts to identify and showcase what makes each district unique and charming in all seasons.
As another phenomenal year of travel comes to an end, it's time, as always, for Global Traveler to celebrate and award those who do it best as we announce the 2023 winners of the GT Tested Reader Survey awards. But that's not the only cause for celebration here: We've hit another major milestone, as this marks our 20th year honoring the best of the best inn world of travel!