Need a final dose of summer sun before the leaves begin to change? Head south to one of these outstanding courses in Los Cabos, Mexico, where the world is still green.
Quivira Golf Club: A Jack Nicklaus-designed course on a landscape that includes rugged granite cliffs, undulating desert foothills and wild, towering sand dunes. Twilight fees ($227) are offered from 1:36 to 3 p.m., including food, refreshments and access to the club's four comfort stations. Check out Stay & Play offers from Pueblo Bonito Resort.
Palmilla Golf Club: Fresh from its $3.5 million renovation, Los Cabos' star course was the first Jack Nicklaus Signature golf course in Latin America. Special golf escapes include play on the 27-hole course and lodging at the luxurious One&Only Palmilla.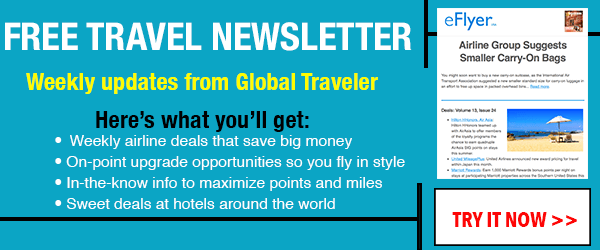 FX Excursions
FX Excursions offers the chance for once-in-a-lifetime experiences in destinations around the world.
What happens when three of the six French nationals residing in San Antonio get together? If they happen to be from a long line of proud French gourmands from three different regions of the country, they take what they know and make it something proudly Texan, while still adhering to their separate and collective culinary roots. That's exactly what happened as a result of those three — Executive Chef Laurent Réa of Strasbourg, Philippe Placé of Chartres, and Jérôme Sérot of Lyon — meeting 20 years ago.
Sponsored Content
THE MOST EXCLUSIVE TOURS OF EGYPT EVER OFFERED
Often referred to as the "Annexe of Buckingham Palace," Claridge's celebrates the Queen's Platinum Jubilee with delicious specialty cocktails and the unveiling of Claridge's archive for the first time ever. The Queen often visited the property over the years, from hosting a private family dinner to celebrating her ruby wedding anniversary with her late husband.