Hyatt Hotels recently announced plans to add more than 30 new luxury and lifestyle hotels and resorts to its U.S., Canada, Latin America and Caribbean portfolio through 2025. These new hotels and resorts span many of Hyatt Hotels' brands including Park Hyatt, Dream Hotels, Thompson Hotels and Destination by Hyatt.
And since the hotel brand acquired Mr. & Mrs. Smith, a global travel platform providing direct booking access to a carefully curated and growing collection of global boutique and luxury properties, World of Hyatt members can now enjoy even more rewarding stays and experiences.
Hyatt's early 2023 acquisition of Dream Hotel Group sees its first result with the forthcoming Dream Valle de Guadalupe, slated to open in 2024. This property spans 35 acres in the Baja California region and incorporates a large vineyard, 61 guestrooms and villas, a luxury spa and wellness concept, and three dining and nightlife venues. A private tasting room and pool bar also await.
Also in 2024, the first Hyatt Centric hotel in the Dominican Republic opens in Santo Domingo's modern business district. The hotel will feature 130 guestrooms and suites; nearly 5,000 square feet of meeting and events space; and more. Another Hyatt Centric will grace downtown Querétaro in central Mexico in 2025, where 105 modern guestrooms, a rooftop pool and multiple dining concepts like a coffee shop and rooftop bar will emerge.
Cas en Bas Beach Resort marks the first Destination by Hyatt brand to launch in Saint Lucia, with plans to open in 2024. The hotel will sit between a championship golf course and Cas en Bay, offering amenities such as a pool, spa and wellness center, range of dining options, and exciting nightlife events.
As for Thompson Hotels, four of these lifestyle properties hit North America in the next two years. Thompson Houston opens later this year boasting 172 guestrooms and 34 suites, three restaurants, a private heliport, full-service spa and wellness center, and a one-acre rooftop and expansive pool deck. Thompson Palm Springs comes to California in early 2024 with 168 bungalow-inspired guestrooms and suites with private balconies, a Levantine Mediterranean dining concept, full-service spa, two rooftop pools and more. The Thompson brand marks its entrance into Florida in 2024 with Thompson South Beach complete with 150 guestrooms; a rooftop pool, bar and restaurant; a ground-floor restaurant; and retail space. And in 2025 Thompson Monterrey will be the first urban Thompson Hotel in Mexico, situated within a 31-floor tower with 150 guestrooms in total.
Park Hyatt Los Cabos at Cabo del Sol hits the scene in 2024, making it the first Park Hyatt hotel in Mexico, while Park Hyatt Mexico City follows close behind in 2025 with 155 guestrooms overlooking Chapultepec Park.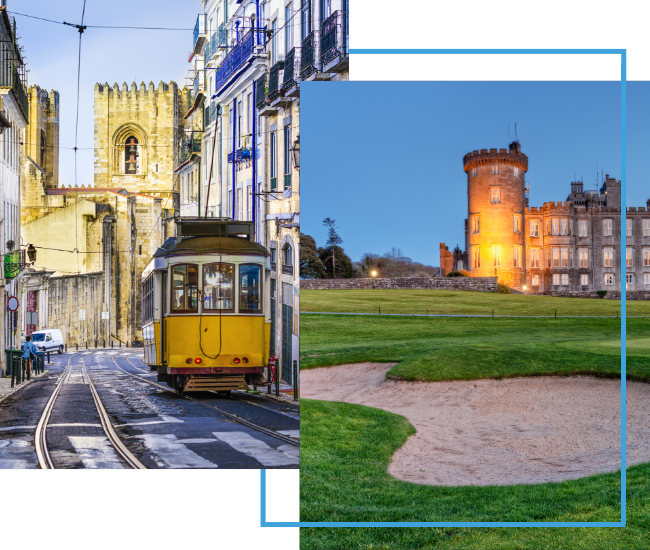 FX Excursions
FX Excursions offers the chance for once-in-a-lifetime experiences in destinations around the world.
Explore Excursions
More than 22 million visitors pour into Bangkok each year, adding to the roughly 11 million residents of the Thai capital famous for its bustling streets. Packed with food carts, markets and cultural spectacles, life in Bangkok is unusually defined by its vibrant street scene, both day and night. That means you don't necessarily need a solid plan when heading out on any given evening.
Sponsored Content
Embracing a life well lived often means embracing a life well-traveled. Every journey becomes a canvas for experiences that shape our lives and at the heart of every adventure lies the indispensable companion: quality luggage.
As another phenomenal year of travel comes to an end, it's time, as always, for Global Traveler to celebrate and award those who do it best as we announce the 2023 winners of the GT Tested Reader Survey awards. But that's not the only cause for celebration here: We've hit another major milestone, as this marks our 20th year honoring the best of the best inn world of travel!