While perusing travel books at my local book store, I came across Gravel Roads: One Man's Quest Around the World to Heal, and to live a life with no regrets. I couldn't pass such an intriguing premise from a first-time author.
Gravel Roads is Ryan Crain's travel memoir of his adventures around the world. At 30, Crain was starting a relationship while having a successful business career. One phone call changed everything, sending him into a dark hole of grief. Searching for answers, Crain decided to turn to travel. His travels led him to every inhabited continent but, more importantly, to learn about himself and people.
Having enjoyed Gravel Roads, I wanted to learn more about Crain and get an update. Earlier this week, I had a Zoom interview with him to discuss his book and adventure.
Crain started with what led to his initial trip. He continued by discussing how the trip changed his life and why people turn to travel in times of turmoil. After receiving unexpected reactions from his first travel tales, Crain decided to write a book about his experience.
The interview moved to other trips, picking his new hometown, a potential second book and more. With six continents and more than 50 countries visited, Crain shows no signs of slowing down. He started traveling later in life than most, but he made up for lost time. He revealed his favorite underrated locales and a couple bucket list destinations.
Talking Travel is a new interview series on Global Traveler. Subscribe to the GT YouTube channel to be notified of all future interviews and other travel-related videos.
— John Wroblewski, online writer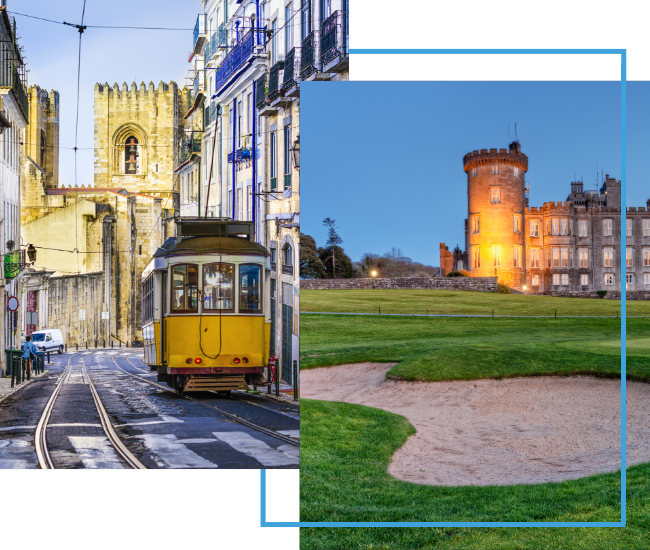 FX Excursions
FX Excursions offers the chance for once-in-a-lifetime experiences in destinations around the world.
Explore Excursions
It's time to start dreaming of your next trip. Here's some destination inspiration for you. Take a visual journey through these U.S. Christmas markets with us.
Sponsored Content
One affordable plan can protect an entire year of trips: business or pleasure, short or long, domestic or international.
Everyone loves a good Christmas tree, but these iconic hotels around the world take it one step further with designer-styled trees illuminating lobbies and public spaces, wowing all who enter. From Lela Rose to Louis Vuitton, don't miss these ultra-luxury trees redefining tree decorating as we know it.