I spent most of the last five evenings at Northbrook Days, held in downtown Northbrook, about 30 minutes north of Chicago. Northbrook Days includes rides, games, live music, food, beer and wine.
Part of the Northbrook Civic Foundation, Northbrook Days is a 100 percent volunteer organization and is the foundation's only fundraising event of the year. The Northbrook Civic Foundation funds college scholarships and grants to community organizations. Northbrook Days has raised more than $3 million since 1950.
Going every night allowed me to try several food items. There are always staples I must have at festivals, and pizza is tops on that list. The Goode & Fresh Pizza Bakery had such good pizzas, I had them several times.
Five nights also meant 11 different musical acts. My favorites were Harry & Peter (Harry Reinhart and Peter Quinn) and Mackenzie O'Brien.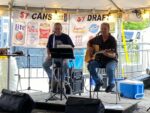 Longtime local musicians Harry and Peter are also part of Skiptowne and the Greyhounds. Harry is the father of Haley, a former contestant on American Idol who has gone on to a successful career and is one of my favorite newer musicians. In addition to his own music projects, Harry joins Haley on stage on occasion. I have seen both many times.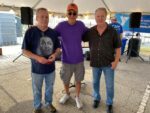 Peter had a gold record with the Jump 'n the Saddle band with "The Curly Shuffle." Peter wrote and sang the song about the Three Stooges.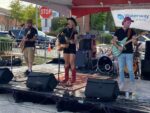 A native of northern Illinois, Mackenzie has performed more than 400 times in her four years as a professional. Mixing originals with covers, Mackenzie and her band delighted the crowd. We talked to her and her dad prior to the show and were very impressed with her maturity. I'll definitely be checking her appearances schedule for upcoming shows.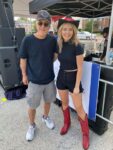 The weather was perfect, food was delicious, music was lively and the cause is great. It was the perfect string of nights.
— John Wroblewski, online writer
FX Excursions
FX Excursions offers the chance for once-in-a-lifetime experiences in destinations around the world.
Hyatt recently announced plans to open more than 20 luxury and lifestyle hotels and resorts in Latin America and the Caribbean through 2024. Some of these new openings include expansion of Hyatt brands into new markets.
Sponsored Content
There's no better time to plan the vacation you've been missing. Step aboard with your better half, your friends or the whole family and reconnect, reunite and rejoice with 25 percent off cruise fares for all guests. We'll also help everyone get there with 25 percent off airfare from 20 major gateways across the country or $100 savings per person on flights from all other gateways when you book your air travel using Flights by Celebrity.*
Hotelier Ash welcomes its fourth hotel, Ulysses, to its collection. Situated in Mount Vernon, Baltimore, the 116-room hotel features an all-day café and late-night drinking parlor. The new hotel lies within the historic, nine-story Latrobe Building, a former 1912 apartment building with an early Italian Renaissance design. The hotel earns its name, Ulysses, from a ship that brought Bavarian immigrants to Baltimore at the turn of the century. The name also pays homage to James Joyce's legendary and revolutionary novel and to the Greek hero, Odysseus.