Waldorf Astoria plans to expand into Australia with the signing of Waldorf Astoria Sydney, set to open in early 2025. The luxury property will be part of AW One Circular Quay's mixed-use development One Circular Quay. Given its prime harborside location, Waldorf Astoria Sydney will boast views of Harbour Bridge and Sydney Opera House.
Construction started on the 28-floor hotel, expected to boast 179 guestrooms and 41 suites. The new hotel marks the brand's first foray into Australia, joining six Waldorf properties in the Asia Pacific region and more than 30 others around the world. Twenty additional Waldorf Astoria hotels are in the pipeline worldwide. One Circular Quay will also include a luxury apartment tower.
"As the first Waldorf Astoria property to debut in Australia, Waldorf Astoria Sydney signals Hilton's commitment to expanding our luxury portfolio to the world's most sought-after destinations," said Matt Schuyler, chief brand officer, Hilton. "Our highly personalized, elegant service and iconic environments are at the heart of every hotel, and we look forward to delivering unforgettable experiences to our guests in Sydney."
Waldorf Astoria Sydney will boast a Waldorf Astoria Spa, two original restaurant concepts, a rooftop bar with unparalleled views, and Peacock Alley, a signature space in Waldorf Astoria properties.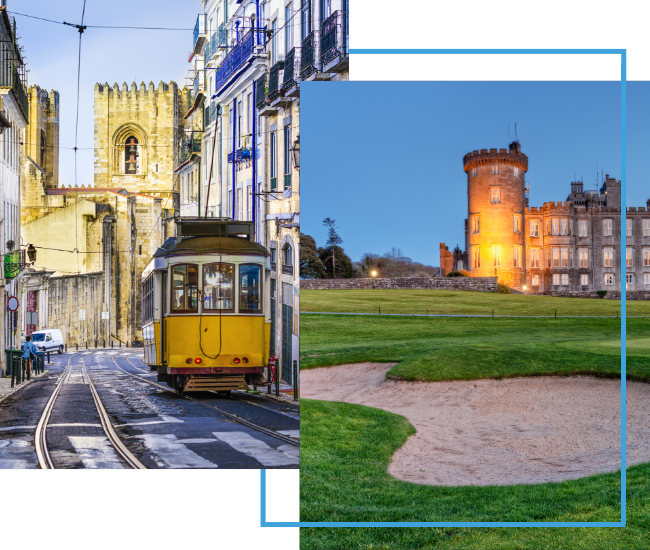 FX Excursions
FX Excursions offers the chance for once-in-a-lifetime experiences in destinations around the world.
Explore Excursions
For the first time in Olympic history, when the 2024 Summer Olympics kick off on July 26, 2024, they will not do so in a stadium. Instead of an Olympic venue, the entire city of Paris will become the Olympic stadium, hosting the games among monuments, on bridges and on the grounds of some of the world's most historic sites. The Opening Ceremony will take place on the River Seine, where athletes will drift along on a flotilla of boats as spectators wave them on from the quays and bridges throughout the city.
Sponsored Content
IHG Hotels & Resorts is thrilled to announce the launch of a new mobile product feature for members: IHG Wi-Fi Auto Connect. This feature is now available exclusively in the IHG One Rewards mobile app for both iOS and Android users and will automatically connect IHG One Rewards members to WiFi upon arrival at more than 5,000 IHG hotels worldwide — no separate passwords or log-ins needed. This is in addition to the exciting benefits of being an IHG Business Edge member. IHG Business Edge provides small- and medium-sized businesses access to a user-friendly portal that displays comprehensive spending and savings data while providing the convenience of direct booking with a guaranteed discount.
Hilton Istanbul Bosphorus launched a major reconstruction and redesign project in January 2023. Its completion date is set for 2025 to coincide with the 70th anniversary of the star-studded hotel debut, which took place June 10, 1955, after only 21 months of construction. Happily, the hotel will retain its urban resort ambiance, complete with its lush sprawling gardens and iconic pool.