Less than two months after United Airlines delayed and canceled thousands of flights due to bad weather and air traffic gridlock, the airline once again grounded flights across the country, this time citing a technology issue.
Due to the tech glitch, the airline temporarily paused all departures and, as of Sept. 5, began resuming flights once more. The reinstating of flights, however, doesn't mean everything returns to normal. In fact, delays are to be expected in the coming days as the airline works through the issue and returns to normal operations.
On Sept. 5, the airline said, "We have identified a fix for the technology issue and flights have resumed. We're working with impacted customers to help them reach their destinations as soon as possible."
According to the FAA's official website, 330 flights have been delayed so far.
While the ground stop was lifted as of the afternoon of Sept. 6, questions remain as to the official source of the computer issue and why aviation technology still seems to suffer and shut down when one element goes awry. Last December, it was Southwest at the receiving end of the shutdown thanks to severe weather and an outdated crew scheduling system.
In early January 2023, the entire FAA shut down after an outage, leaving thousands of U.S. flights canceled or delayed. In this instance, a glitch stopped pilots from receiving information and alerts about closed runways, equipment outages and other hazards, leaving thousands of passengers stranded across the country.
And just this June, United Airlines canceled nearly 8,000 flights over the span of just six days. These spilled over into Fourth of July weekend, leaving travelers in a helpless state.
The questions remain: Why do these glitches and errors continue into 2023? Is there a better way to ensure seamless travel? Why haven't we come up with a solution yet for technical problems and outages? Can we expect these same outages in 2024?
These outages and glitches aren't confined to the United States, either. In the United Kingdom, air traffic control failure over the last two weeks has led to hundreds of delayed and canceled flights across Europe. Ryanair reported it was forced to cancel more than 350 flights due to the chaos.
What are your thoughts on the past year of airline and air traffic control outages and glitches? What do you think could be done to prevent future problems? Were you affected by this most recent United Airlines glitch? Tell us your thoughts. Email us at [email protected]. Please include your full name and location.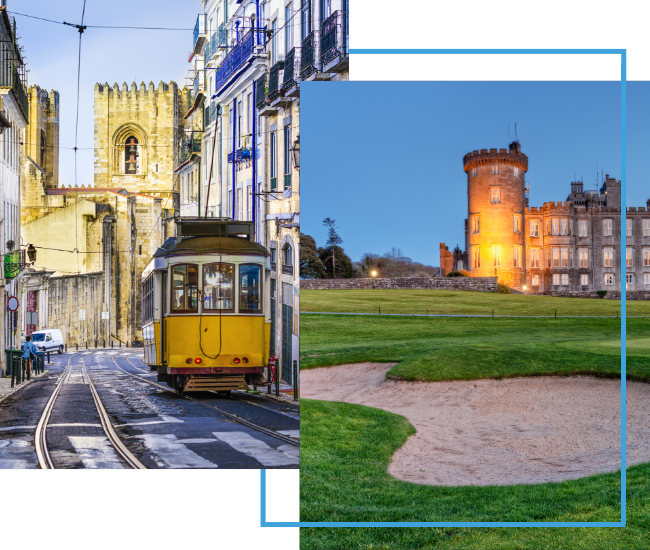 FX Excursions
FX Excursions offers the chance for once-in-a-lifetime experiences in destinations around the world.
Explore Excursions
More than 22 million visitors pour into Bangkok each year, adding to the roughly 11 million residents of the Thai capital famous for its bustling streets. Packed with food carts, markets and cultural spectacles, life in Bangkok is unusually defined by its vibrant street scene, both day and night. That means you don't necessarily need a solid plan when heading out on any given evening.
Sponsored Content
Don't risk losing all the money you've spent if you must cancel your trip at the last minute. Allianz Travel Insurance can give you:
As first-time restaurateurs, but with plenty of hospitality-related experience, Ria and Kevol (Kev) Graham were not entirely comfortable opening their first restaurant in the Brooklyn neighborhood of Williamsburg, where several upscale restaurants and 5-star hotel dining is just a block away. And to make matters worse, they opened in July 2020, when New York City was in the middle of the COVID-19 pandemic.